Wanna One's Lee Dae Hwi And Park Woo Jin' Record Label Steps In, Files Defamation Lawsuit Against Netizens Who Throw Malicious Comments On The Idols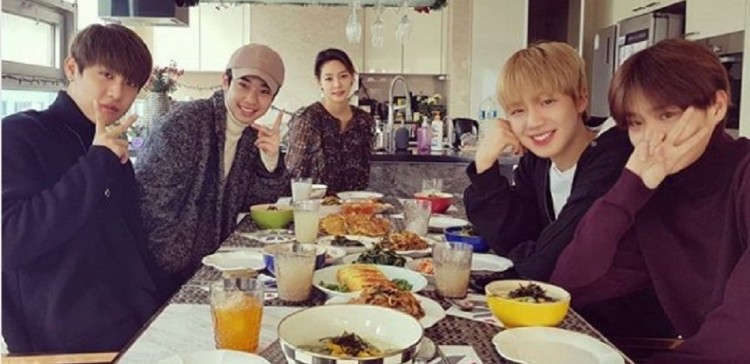 Wanna One members Lee Dae Hwi and Park Woo Jin's label have filed a lawsuit against the people who are spreading malicious rumors about the two. Brand New Music said the offensive comments have been affecting their artists.
The record label has stepped in to defend its artists. Dae Hwi and Woo Jin are trainees of Brand New Music, but YMC Entertainment is promoting Wanna One as a group. The company has filed legal action in Seoul Central District. The complaint is against netizens who repeatedly left malicious comments online about the K-pop idols.
The lawyer of Brand New Music has revealed that they have examined about 2,000 posts and comments online. Apparently, they already identified the commenters that have used extremely insulting language or gave false information that is damaging to the reputation of the Wanna One members. The record label has vowed to protect their artists.
"As the severity of the malicious posts continuously increases, the artists and the fans who support them have received great pain. We will continuously monitor and collect data for the protection of our artists, and we will do our best to protect our artists," Brand New Music said (via Soompi).
The company said there are people who gave Dae Hwi and Woo Jin positive remarks, but the false information about the two continue to spread online. Brand New Music has claimed that it affects the normal activities of the idols and it hurts their artists and their fans. It did not elaborate on the content of the "malicious comments" the two Wanna One members have been receiving.
Brand New Music First Lawsuit On Behalf Of Wanna One's Lee Dae Hwi And Park Woo Jin
The recently-filed legal action is not the first time Brand New Music has filed a lawsuit to protect their artists. In 2017, the company filed a slander and defamation lawsuit. They decided to drop it later on. The complaint was not only on behalf of Dae Hwi and Woo Jin, but it was also for the other Brand New Music boys – Kim Dong Hyun and Im Young Min. The four idols were starring in Produce 101 Season 2 at the time.
The company said they decided to drop the case because the malicious commenters have acknowledged their mistakes and posted an apology for what they did. However, Brand New Music also vowed that if they hear any more malicious comments again in the future they will not hesitate to deal with it in court.
Earlier this year, Brand New Music announced that they are considering legal action once again because the negative comments about Dae Hwi and Woo Jin are becoming relentless and more damaging. Lee Dae Hwi and Park Woo Jin are currently promoting Wanna One's new album, 0+1=1 (I PROMISE YOU), along with their bandmates.
© 2019 Korea Portal, All rights reserved. Do not reproduce without permission.