South Korea & The United States Revamp Trade Deal, Korean Steel Plant Confronts Quota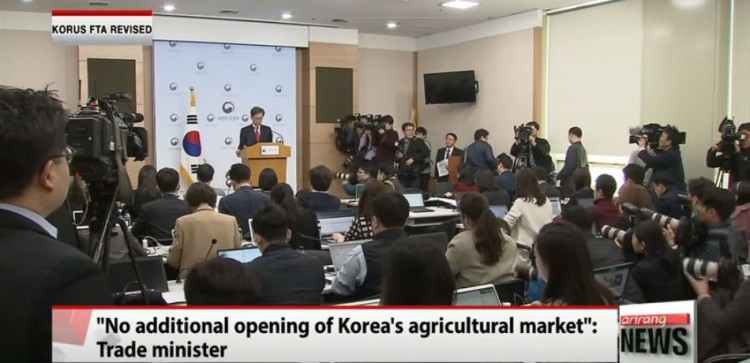 South Korea and the United States have come to a decision to revise a trade pact that was previously highly criticized by U.S. President Donald Trump. It is an attempt to seek better ties between both nations. The South Korean government said on Monday that both nations had struck a deal on a new version of the free trade agreement that linked the two economies since 2012.
The United States' Commerce Department chief recently opined that a deal would be formally announced in the first week of April. According to Wilbur Ross, United States Secretary of Commerce, "The US government is relatively close to a pretty comprehensive resolution with the South Korean government that would include both an exemption for steel and aluminum tariffs and broader trade issues."
President Trump called it a "horrific" trade deal with South Korea
President Trump told a media gathering that he would either renegotiate or terminate the trade deal that has doubled the U.S. goods trade deficit with South Korea since 2012. He also termed it a "horrific" trade deal with South Korea, as reported by Euronews. The nation has secured a partial exemption from President Trump's new steel tariffs. It has received a quota of around 2.68 million tones of steel exports.
Unions at Kia Motors Corporation and Hyundai Motor Company, the two largest automakers in the country, have elucidated their plans to revise a free trade deal with the United States. The executives revealed that the amended deal would obstruct the local automakers from venturing into the fast-growing U.S. pick-up trade market.
"It is a humiliating deal that accepts President Trump's strategy to preemptively block South Korean pick-up trucks," the labor motor union spokesperson of Hyundai Motors clarified in a statement.
Will free trade deal be extended till 2040?
According to Financial Post, as far as the discussion on revamping a free trade deal (that was made in 2012) is concerned, both the nations have come to a decision to push back the previously agreed-to elimination of import tariffs on pick-up trucks to 2041.
The labor union of Hyundai has raised an issue that the South Korean government has given such a big opportunity to U.S. President Trump at such a time when the U.S. market has had good opportunities.
© 2023 Korea Portal, All rights reserved. Do not reproduce without permission.