BTS Helps Big Hit Entertainment To Double Its Revenue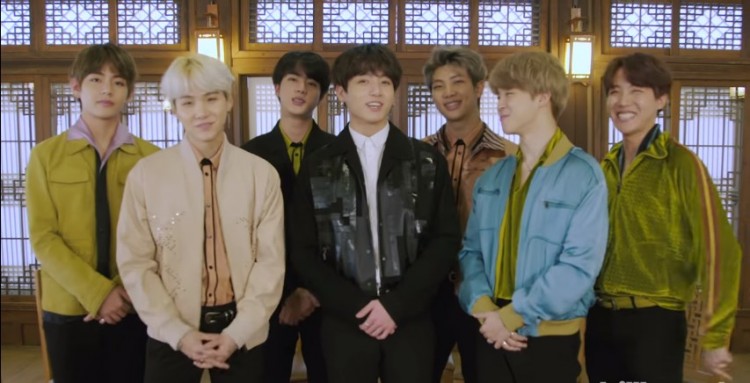 BTS' success has helped its music label, Big Hit Entertainment, double its revenue in 2017. This happened before the company's possible initial public offering.
This is the first time that Big Hit Entertainment revealed its earnings to the public since it was founded by Bang Si-Hyuk in 2005. The entertainment company disclosed that its net profit for last year has surged to over 170% year-over-year, per Bloomberg.
Thanks to BTS, Big Hit Entertainment's sales climbed up to 92.4 billion won or about $86 million compared to 2016's 35.2 billion won. This has been disclosed by the music label's full-year-audit that was revealed on Thursday, March 22. Its operating profit also tripled to 32.5 billion won.
K-pop's popularity all over the world has grown to be a $5 billion industry. In fact, it has become as one of South Korea's best-selling exports. Evidently, it has helped the local entertainment companies' shares to grow big time.
According to Forbes, Big Hit Entertainment's big growth is brought by the sales of BTS' album, Love Yourself: Her. It got the number seven spot of Billboard 200 chart. The group even holds the record for being the "highest-ever album" by Korean boy band that joins the said chart.
It also sold more than 1.49 million copies that made it the best-selling physical album by a Korean in 2017. Also, BTS' 2017 Wings tour helped Big Hit Entertainment's gains by selling about 550,000 tickets.
Meanwhile, although Big Hit Entertainment is privately operated, Bang Si-hyuk thought of making it public. Talking about the possible initial public offering, the founder said in an interview in December that he had already discussed it with the company's 11 major shareholders.
In the years between 2012 and July 2017, the music label only had 16.5 Billion KRW or about $15.3 million of investments as tallied by Korea Herald. At the time, BTS and the solo artist Lee Hyun were the only performers signed to the company.
Initial public offering seems to be unsustainable then, but with Big Hit Entertainment's growth with the help of BTS, its future is now bright. On the other hand, this year, JYP Entertainment Corp. grows 50 percent, while S.M. Entertainment Co. mounts to 27 percent in Seoul trading.
© 2023 Korea Portal, All rights reserved. Do not reproduce without permission.