Momoland Nancy & Members Tops The Hit Chart With 'Bboom Bboom'; Yeonwoo Admits Plastic Surgery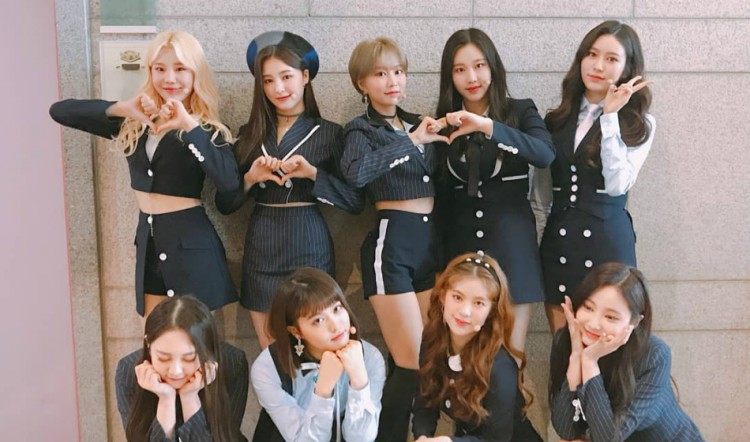 Momoland and its members Nancy and Yeonwoo are one of the most popular of the K-Pop girl group. The band capped an amazing number of listeners for their top song titled Bboom Bboom this week.
Soompi revealed that only two songs from Momoland had topped the charts ever since their debut in 2016. Two of their previous songs, Wonderful Love and Freeze, only reached No. 44 and No. 39, respectively, in 2017. Today, the girl group of Nancy and Yeonwoo is able to score a chart-topping hit after they released Bboom Bboom.
Bboom Bboom topped Inkigayo and Show Champion recently, and Momoland was finally able to dethrone iKON song, LOVE SCENARIO and Bad Boy by Red Velvet. Both of the said songs had been ahead of Bboom Bboom in the past few weeks, but both have fallen to No. 2 and No. 3 respectively.
According to a report by All K Pop, Yeonwoo's old photos attracted several social media users as they showed the K-Pop idol's natural beauty. She revealed that she used to be fat and overweight. She had to cut down her diet and ate one egg, drink a glass of milk when she was still in training.
However, Yeonwoo commented, "Those pictures were taken after I lost weight. They say diet is the best cosmetic surgery. I really changed a lot after losing weight so then rumors circulated, stating that I got cosmetic surgery on my entire face."
Apart from that, Yeonwoo also talked about her type in men. She admitted to liking Kim Soo Hyun and Lee Jae Hoon's styles and stated, "The sharp features with no double-eyelids are very charming."
She also knew that she had been compared and referred as a look-alike of Tzuyu. The K-Pop idol is grateful and cool about it. She stated that being mentioned and compared with Tzuyu is something to be happy about. She felt that being called Tzuyu's look-alike is a positive sign for her and her career.
Momoland members, Nancy and Yeonwoo, are definitely soaring high in popularity. Their outstanding honesty and talent are definitely the reasons behind their success and fame.
© 2022 Korea Portal, All rights reserved. Do not reproduce without permission.