Red Velvet, Girls' Generation Seohyun Leading 160 Performers Coming To North Korea Concert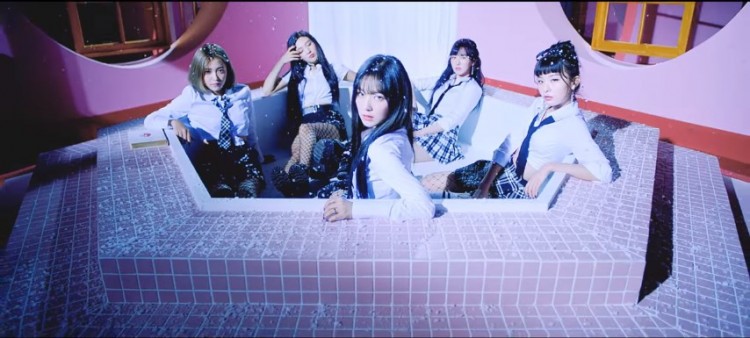 For the first time since 2005, South Korea's famous music artists will hold a concert in North Korea. There will be 160 performers coming to Pyongyang as the thaw in the two countries' relationship continues.
It has been more than a decade since South Korean pop stars graced the stage of North Korea. Now, North Korean fans will once again see their favorite performers up close and personal as a reciprocal visit after the said country attended the Winter Olympics in Pyeongchang.
According to Soompi, the complete lineup for the upcoming North Korean concert and date had been finalized on Tuesday, March 20. Some of the 160 performers coming are Cho Yong Pil, Lee Sun Hee, Yoon Do Hyun, Baek Ji Young, Jung In, Ali, Red Velvet, and Girls' Generation's Seohyun.
Since 2003, Red Velvet will be the first all-girl group performing in North Korea after Baby VOX. "We are honored and happy to attend a meaningful event," the "Bad Boy" singers said in a statement. The girls are now looking forward to showing their talents in front of their North Korean fans.
This, too, will be Red Velvet's first time to go to Pyongyang. "We will prepare well to showcase great performances," they said. The singer and producer Yoon Sang will direct the big event.
Meanwhile, Yoon Sang admitted that it is not easy to choose which among the k-pop songs are loved by the two countries. It is said that North Korea has invited the South Korean artists to keep the "momentum for peace and reconciliation" of the Korean Peninsula's nations.
Their good relationship has been ignited by the recent Winter Olympics. The meeting of the South Korean delegates and North Korean leader Kim Jong-Un earlier this month also plays a major role.
To recall, North Korea sent its own performers to South Korea for the sports gathering. Samjiyon Orchestra's 140 members completed a couple of performances on stage.
The once-in-a-lifetime concert will be held starting March 31 until April 3 at East Pyongyang Grand Theatre and Pyongyang Arena. Punchng reported that there is now a high-demand for the concert tickets as 156,000 people are trying their luck to secure their seats out of the 530 pairs available.
© 2023 Korea Portal, All rights reserved. Do not reproduce without permission.