Jun Hyun-moo And Han Hye-jin Assures They Wouldn't Breakup, Both Express What They Feel For Each Other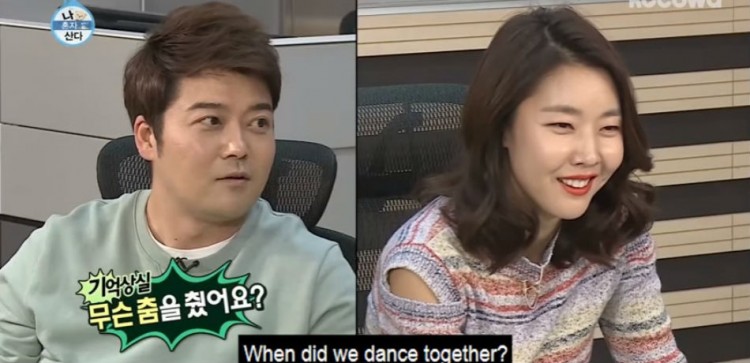 Jun Hyun-moo, the South Korean host and television personality, had recently disclosed what the audience could expect if he and his girlfriend, Han Hye-jin, terminate their relationship.
MBC's I Live Alone held a press conference on March 19 to celebrate the fifth anniversary of the show with K-Pop stars such as Park Na-rae, Lee Si-eon, Henry, Kian 84 including Jun Hyun-moo and Han Hye-jin. Si-eon expressed his concerns about the present relationship between Hye-jin and Hyun-moo. He asked what could happen if they break up. He wanted to know if their breakup would affect their performance in the South Korean television entertainment program titled I Live Alone.
What will happen if Hyun-moo and Hye-jin split?
The 40-year-old actor, who still hosts Fantastic Duo and Happy Together, answered that they would not break up. If it happens, it will be aired as a part of the show in the breakup edition. He then further elaborated that this is a program about living alone and not about dating, as reported by Soompi. Instead, they once again confirmed that both of them are dating and are close to each other.
On the other hand, Mom's Diary: My Ugly Duckling's host, Hye-jin elaborated her initial feelings for her beau, Hyun-moo. She said that her hiking at Mt. Gwanak with him was one of the most memorable moments for her.
Hye-jin grew a soft feeling after seeing her video with him
She recalled when they were just friends or colleagues before filming together for I Live Alone. Later, when she watched their joint video repeatedly, she started dating the actor. She admitted that she felt something special during that time with him.
She continued saying that though she acted the same way with him that she would with other male cast members, "still she could not fool herself." "I think I did have feelings [for him] back then as well," she said.
Watch the upcoming episode of I Live Alone that will air on Friday at 11:10 p.m. KST. What do you think about Hyun-moo and Hye-jin's relationship—will they continue with each other? Let us know your opinion in the comment box below.
© 2023 Korea Portal, All rights reserved. Do not reproduce without permission.