Park Shin Hye, Choi Tae Joon Dating: This Proves That Lee Min Ho's Ex Co-star And 'Ugly Alert' Actor Are Meant For Each Other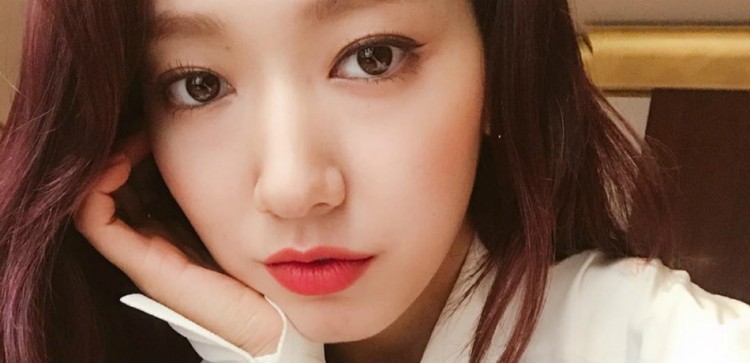 Many fans were stunned after it was confirmed that Park Shin Hye and Choi Tae Joon are dating. The former The Heir co-star of Lee Min Ho and the Suspicious Partner actor have been sighted together for several times. However, neither of the two South Korean superstars has verified the real score between them.
Park Shin Hye and Choi Tae Joon have debunked all the romance rumors hounding their relationship before. As a matter of fact, the duo has repeatedly claimed that they are just friends. Surprisingly, the talent agencies of Lee Min Ho's former on-screen ladylove and the A Girl Who Sees Smells actor have finally spilled the beans earlier this month.
Huayi Brothers, which is the talent management of Choi Tae Joon, first confirmed that he is dating Park Shin Hye. It was revealed that the ex-television sweetheart of Lee Min Ho and the Mother's Garden actor have been exclusively dating for a year now. Salt Entertainment, the Doctors actress' agency, verified the reports and claimed that the two are already an item a few hours later.
Though most fans know that the couple has been friends for several years before they started dating each other, not all are aware that Park Shin Hye and Choi Tae Joon first met at school. AsiaOne reported that the former co-worker of Lee Min Ho and the Adolescence Medley star went to Chung Ang University together. Making things more interesting is the fact that the pair also took up the same course -- film and theater studies.
Aside from that, Salt Entertainment also revealed in a statement that Park Shin Hye and Choi Tae Joon have become parts each other's support system. Koreaboo shared that the former on-screen sweetheart of Lee Min Ho and the Flowers of the Prison stars have stayed together through their ups and downs. It was added that the two have become each other's source of strength.
"Park Shin Hye and Choi Tae Joon have become great sources of support for each other. They've just started dating carefully and wish everyone will support their relationship."
Meanwhile, Soompi shared that the first-ever teaser of Park Shin Hye's upcoming show has, finally, been unveiled. The girlfriend of Choi Tae Joon is set to appear on tvN's Little House in the Forest series. The show would follow the former on-screen partner of Lee Min Ho and So Ji Sub as they abandon the modern society and live in the middle of the woods.
The first episode of Little House in the Forest is set to premiere on April 6, 2018, at 9:50 p.m. KST on tvN. Watch the teaser below. Stay tuned for the latest news and updates about Park Shin Hye ad Choi Tae Joon.
© 2023 Korea Portal, All rights reserved. Do not reproduce without permission.