Josh Duggar Files New Privacy Lawsuit, Insider Claims He Hasn't Changed At All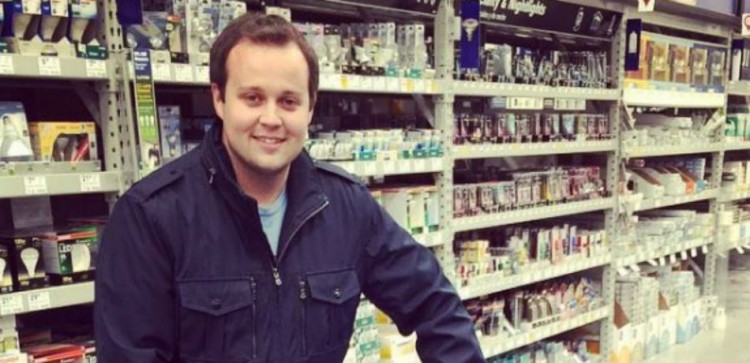 Josh Duggar is again giving his try in the state court with a lawsuit against Springdale and Washington County. He is ready to go against the release of investigation records linked to the molestation of his sisters when they were aged 14 to 15. The news of his act of molestation broke out in May 2015 and he was resigned from his position in the same month.
The new lawsuit of the 30-year old American television personality includes claims for "outrage, invasion of privacy, invasion of privacy by intrusion upon seclusion and deprivation of rights under the Arkansas Civil Rights Act of 1993," as reported by Arkansas Online. The lawsuit also claims that the public disclosure of facts (that should have been remained private) have caused the actor significant mental anguish, emotional distress and substantial loss in earnings.
What Josh's attorney has to say?
According to Travis Story, Josh's attorney, the facts, and information included in the said investigation were not a matter of public records and were protected from disclosure by Arkansas state law. This is what he has mentioned in the lawsuit.
In 2006, when Josh was just 18 years old, police once investigated that the eldest son of Michelle and Jim Bob Duggar fondled five girls in 2002 and 2003. Since he was juvenile at that time, he was never charged but accepted his misconducts in a statement released in May 2015 when the matter took its peak. Even two of his sisters along with parents later confirmed his actions in media conversations. Josh's attorney has given the explanation that the records should have been destroyed on his 21st birthday according to the state law.
Is Josh the same man he used to be before getting treatment at a rehab?
The "19 Kids and Counting" star was caught for having a fake account in the adultery website Ashley Madison. The matter even reached the court as he was running the account by using the photograph of DJ Matthew McCarthy. Later he was sent to a Christian rehabilitation center for his addiction to pornography and paid sex. According to Blasting News, the actor has not changed his ways despite receiving treatment at the rehabilitation. "He reportedly still stares at every girl he comes across like she is an object for him to do something with," this is what revealed by someone close to the Duggar family on Reddit.
© 2019 Korea Portal, All rights reserved. Do not reproduce without permission.