Top Universities In South Korea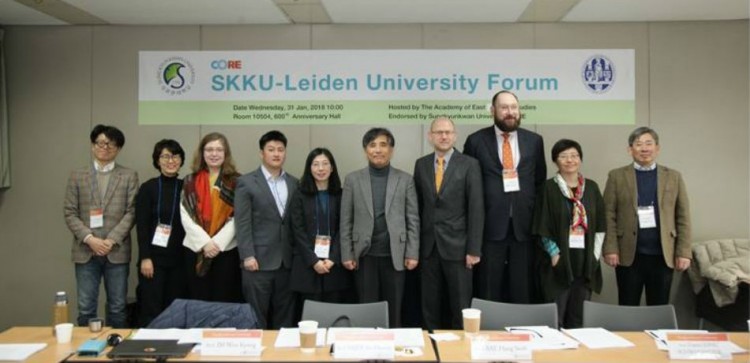 South Korea is considered as one of the four "Asian Tiger" economies with other nations Hong Kong, Singapore, and Taiwan. The economy of South Korea is based on its fast-growing tourism, technology and education sectors.
The statistics revealed that South Korea has witnessed a dramatic augmentation in foreign enrollments. In 2001, it was 11,000 and the figure crossed 89,000 in 2011. The Government is working to increase foreign enrollment to surpass 200,000 by 2032. It aims to encourage more students from Asia, Europe, and America, as reported by Times Higher Education World University Rankings. Here is a list of the top universities in South Korea, which will surely help you in enrolling in any of the universities.
Seoul National University
Seoul National University is considered the most prestigious university in South Korea. The Korean Educational Development Institute's (KEDI) data revealed that the university spends more on its students' per capita income than any other South Korean university. The university possesses 16 colleges,1 graduate school and 9 professional schools offering plenty of undergraduate, postgraduate and PhD courses. Getting an admission at Seoul National University is a dream to every Korean.
Sungkyunkwan University
Sungkyunkwan University was founded in 1398 and is the oldest living university in East Asia. It has two campuses - the Natural Science Campus in Suwon, and the Humanities and Social Sciences Campus in Seoul. The university is known for having one of the best medical schools in the entire nation, which has an affiliation with Samsung Medical Center, the world-famous tertiary hospital located in Irwon-Dong.
Korea University
Korea University was established in 1905 and is one of South Korea's oldest institutions of higher education. One of three Korea's SKY (Seoul National University, Korea University, and Yonsei University) universities, this university is considered one of the most prestigious universities in Korea. It has a strength of over 20,000 undergraduates and more than 10,000 graduates.
Yonsei University
It is a private research university based in Seoul and of Korea's three SKY universities. Established in 1885, this university is one of the oldest universities in the country.
© 2023 Korea Portal, All rights reserved. Do not reproduce without permission.