'Shadow of the Tomb Raider' Update: Squre Enix's HTML Leaks Game's Release Date, Platforms; Trailer Also Revealed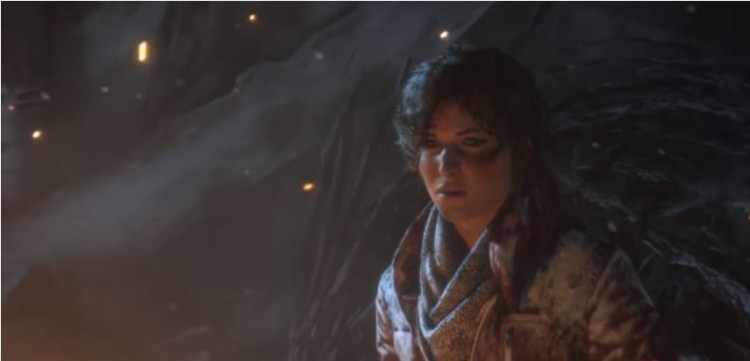 Square Enix revealed there will be a big announcement happening about the much-awaited Shadow of the Tomb Raider on Thursday, March 15. However, excited fans have scrutinized the video game company's HTML and learned what the huge revelation will be about.
In a screenshot shared by the Eurogamer, Square Enix's HTML revealed that the Shadow of the Tomb Raider is going to be the "climactic finale" of Lara Croft's origin story. The site, too, has leaked the game's release date, which will be on September 14.
The game enthusiasts have also unveiled Shadow of the Tomb Raider's pre-order incentives and SKUs that will be on April 27. The game is also coming to Xbox One, PlayStation 4, and PC. Thus, it is not exclusive to just one platform.
Aside from that, Twitter user Nibel@Nibellion shared a clip that is also said to be a leaked trailer of Shadow of the Tomb Raider. The 18-second video seemed to be recorded in a theater and showed how action-packed the game would be. Also, it revealed that same September 14 release date.
The fan also enlisted that the information about Shadow of the Tomb Raider that has been revealed through leaks. This includes the game's name, setting, reveal and release date, platforms, and official logo.
...so the teaser trailer for Shadow Of The Tomb Raider just leaked as wellhttps://t.co/QFDai95JMU pic.twitter.com/KGnJ5mqxYI

— Nibel (@Nibellion) Marso 14, 2018
Meanwhile, this is not the first time that major details about Shadow of the Tomb Raider have been leaked. According to Kotaku, a Redditor had seen Lara Croft's new game title from someone's laptop while riding the subway in October 2016.
The publication then confirmed that Shadow of the Tomb Raider will be indeed the franchise's next installment. At the time, it is being developed by Eidos Montreal while Crystal Dynamics, the video company that made the title's previous two games, is now working on new Avengers game.
Square Enix is said to have invited some reporters to see and experience firsthand the Shadow of the Tomb Raider in Montreal. Hence, fans just have to wait and see what the video game company has other announcements to make. Also, the game enthusiasts should expect to see new previews and teases when the official announcement is revealed.
© 2023 Korea Portal, All rights reserved. Do not reproduce without permission.