'Bithumb' Is All Set To Launch Crypto Kiosk To Restaurants In South Korea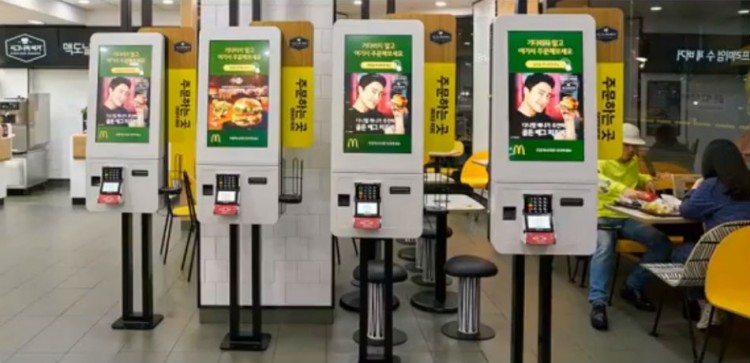 South Korean-based Bithumb has declared its massive plan to introduce digital currency kiosks at restaurants and cafés. The Korean crypto exchange Bithumb's present strategy is to foray into the retail kiosk business to accelerate crypto adoption in the entire nation.
The insertion of Bithumb's digital currency or cryptocurrency kiosks (or ATMs) at the restaurants and cafés will bring a huge revolution in the organized food and gourmet retail business across the nation. The customers will not have to carry liquid cash with them as they will be able to pay the amount for their food with their virtual currency holdings on Bithumb.
Bithumb collaborates with three kiosk manufacturers
According to Coin Telegraph, Bithumb entered into a partnership with multiple kiosk manufacturers Unos Space, Tros Systems and IYU to accomplish this project. Its aim is "to supply kiosks optimized for small businesses that operate food and beverage franchises, cafés and small restaurants."
Bithumb's officials said that they would continue to offer opportunities in diverse industries based on Blockchain technology. The brand further aims to provide total solutions for small businesses through their various partnerships.
Account for each customer will be secured with a password
Here is the question - will the users get 100 percent security? Bithumb has its own password settlement service, the Bithumb Cache that will allow the customers to access their accounts from the kiosks present at pan-Korea restaurants and cafés using their account passwords.
Thanks to Bithumb, the entire food service economy in South Korea is highly expected to touch a good height from the upcoming crypto technology across the nation.
Coin Journal reported that Bithumb recently ventured into a partnership with Good Choice, one of the largest hotel booking services in South Korea. It aims to cater to more than 50,000 hotels affiliated with the service to accept different digital currencies.
The kiosk culture in South Korea
Ordering food by using kiosks is very common in South Korea. Hence, Bithumb is on the right track on tapping the virgin market and now it seems the customers will highly accept this new change in the payment system. The process is expected to get a wonderful response as only 10 percent (below the industry rate for kiosks) rental fee will be charged during the exchange.
© 2023 Korea Portal, All rights reserved. Do not reproduce without permission.