Robert Downey Jr. Says 'Sherlock Holmes' Still A Go; Will Jude Law Have Time To Play John Watson Again?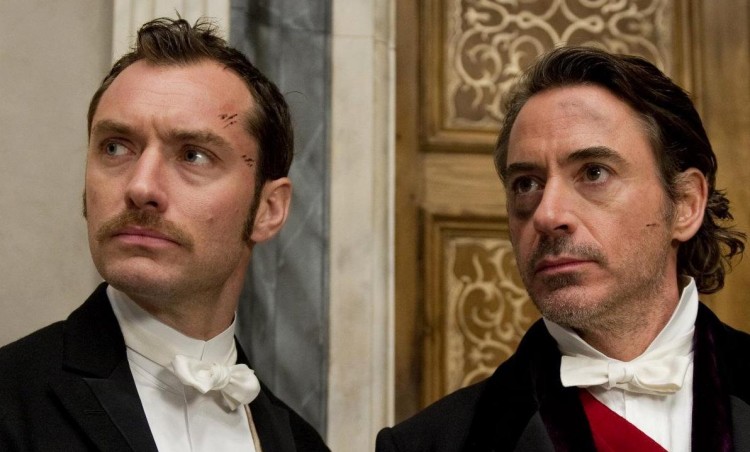 Just when we thought we won't see Baker Street again, Robert Downey Jr. announces that he is still up for Sherlock Holmes 3.
Robert Downey Still Up For It
Downey has been busy with his back-to-back productions Avengers: Infinity War and the still-untitled Avengers 4. There is also the Doctor Dolittle where he played the famous doctor. It seems that the actor isn't slowing down anytime soon.
"First of all the missus is front and center with Joe Roth producing Dolittle. I'm having a good time, though I decided to give myself, like, 40 additional challenges, like a Welsh accent - which even Welsh people say is hard to do. Then there's all this stuff down the pike. We're looking at another Sherlock Holmes, we're developing Perry Mason for HBO. I still want to do Pinocchio," he said.
The last rumor about a third installment of the movie franchise was in 2016. Sherlock Holmes: A Game of Shadows was released in 2011 and fans have been waiting for so long!
Also, a writers' room was assembled back in 2016 but nothing much has been heard since. Downey also admitted in a previous interview that the Sherlock films have made him "tired all the time." Still, he still wants to go through with it as per his interview with Entertainment Weekly.
Of course, should a Sherlock Holmes 3 be 100% confirmed, fans would love to see the return of Jude Law as John Watson again.
Jude Law's Role
However, there may be a problem, though. Law is joining the MCU in Captain Marvel. He will also be playing the young Dumbledore in the Fantastic Beasts franchise - will he have time to film Sherlock?
Nevertheless, fans are very much excited having heard from Downey himself that a third installment of the movie franchise is still a huge possibility.
For now, you can catch Downey on the big screen for Avengers: Infinity War on April 27.
© 2019 Korea Portal, All rights reserved. Do not reproduce without permission.