Brad Pitt & Angelina Jolie Update: Actor Seems To Be In A Better Place Now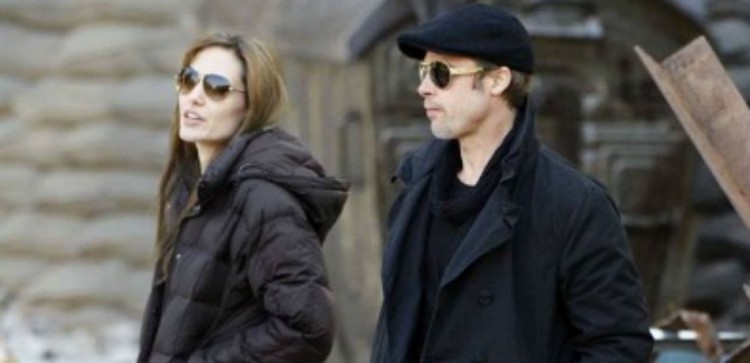 The end of Brad Pitt and Angelina Jolie's two-year marriage came as a surprise to the whole world. A lot has been speculated and written about the former couple's private life since their announcement to divorce. Recently, some media reports claim that the Mr. & Mrs. Smith actor is finally in a happier and healthier place.
According to Inquisitr, the 54-year old actor seems to be in a better place. He went through a dark phase in his life during his separation but "now he looks happier and healthier." He also seems more excited about his life.
Has Brad Pitt taken a vow to remain celibate?
Pitt reportedly kept himself under treatment for his excessive addiction to alcohol. He used to attend therapy since he and Jolie separated in 2016. New reports claim that he has vowed to remain celibate at least for the next year.
The reports further claim that the Academy Award-winning actor has made up his mind to not get into a relationship as he is still mending his broken heart. He reportedly needs enough time to heal from the divorce. The insider reported that their marriage separation was "brutal" on him and was a very depressing time in his life.
What is Pitt currently involved in?
However, Gossip Cop has debunked such claims stating that Pitt has not vowed anything such to stay celibate for a year. According to the outlet, the actor is not looking to jump into another relationship, but he has not taken up such vow to keep himself celibate for at least a year. He is presently focused on mental and physical health by practicing sculpting, workouts, and meditation. He now has no mindset to go for a date or get into a relationship with anyone.
In an exclusive cover story by GQ last year, he disclosed that he was trying to focus on a healthier lifestyle by giving up smoking and drinking. It was also reported that he prefers spending time in the art studio working on various projects including sculptures. He is also involved in the making of his upcoming movies Ad Astra and Once Upon a Time in Hollywood will be released in 2019.
© 2019 Korea Portal, All rights reserved. Do not reproduce without permission.