The Fate Of 'Prison Break' Season 6: Robert Knepper's Lawsuit May Possibly Put Production On Hold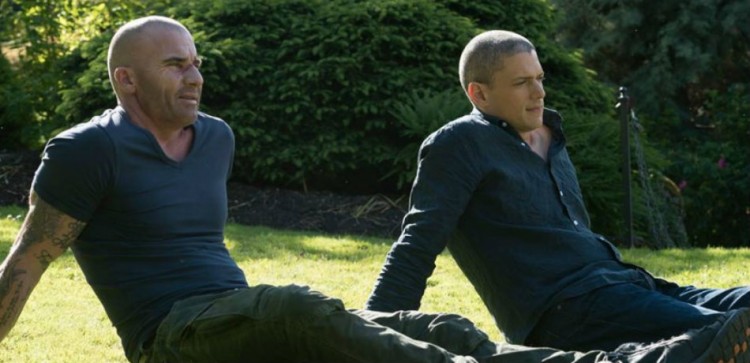 In our previous article on Prison Break Season 6, we notified you that Fox already confirmed the continuation of the series. However, the situation has changed directions that puts Season 6 production to be put on hold. Here are the details!
The making of Prison Break Season 6 was officially confirmed by Fox Broadcasting's entertainment president, Michael Thron at the winter press tour of Television Critics Association's (TCA) on January 4. Fans were excited to see another season and to see the brothers Lincoln Burrows (Dominic Purcell) and Michael Scofield (Wentworth Miller) back on-screen again.
The creation of Prison Break Season 6 might be put on hold due to a lawsuit involving one of the series' important actors, Robert Knepper. He played the role of Theodore Bagwell aka T-Bag in all the seasons. According to Deadline, longtime Hollywood costume designer, Susan Bertram alleged that the Heroes actor sexually assaulted her during the filming of Gas Food Lodging in 1991.
What had happened to Bertram at the film set in 1991?
Bertram recounts the 1991 incident that puts the actor's career and the sixth season of the series in jeopardy.
She said:
"When she had gone to the actor's trailer to drop off costumes, he reached under her dress, touched her crotch and rippled into her thighs. He then pinned her against the wall and said that he was going to make her brains out (by using the sexually titillating words)."
But she was able to push him away and run out of the door.
The lawsuit
Knepper completely denied her claims via Instagram. He addressed her as a liar saying that he was totally astonished and devastated to be falsely accused of sexual violence against a woman. Soon after he aired her statement, Bertram's lawyer filed a lawsuit against him for defamation.
The lawsuit details Bertram's claim that his statement was completely false and slanderous. She also argued that the actor's words have triggered people to consider her "deranged, untrustworthy and not qualified to work."
Without T-Bag in the series, how can Prison Break Season 6 push thru?
© 2018 Korea Portal, All rights reserved. Do not reproduce without permission.