Samsung Galaxy Note 9 Release Date, Specs, Features And Updates: Imminent Phone's In-Display Fingerprint Sensor Reportedly Under Intensive Testing

Samsung is said to be featuring an in-screen fingerprint reader for the Galaxy Note9 and the company has apparently started testing it intensively.
Samsung is expected to release the Galaxy Note 9 around September or October and will most likely sport similar specs under the hood that the recently unveiled Galaxy S9 and S9 Plus have.
Except for its additional hardware, the S Pen, the Note9 does not have other unique selling points that would give users enough reasons why they should purchase the phablet. However, Samsung may be bringing the Note9 in a different direction this time around.
Twitter user Ice Universe recently claimed that the device is going to sport an optical fingerprint in its screen, likely similar to the way Vivo integrated the in-screen fingerprint sensor in their X20 Plus UD, where UD stood for Under Display.
An in-screen fingerprint sensor will work best with Samsung devices because Synaptics, the company who supplied the fingerprint module for the Vivo X20 Plus UD, said their in-screen fingerprint sensors are perfect for OLED screens.
Samsung is a manufacturer of OLED screens, which they have also supplied for Apple's current flagship device, the iPhone X.
It remains to be seen if Synaptics will supply Samsung with in-display fingerprint sensors, but according to a report by AppleInsider, Synaptics said they are partnering with a "top five OEM." In Q3 of 2017, Samsung was the top OEM, with Apple, Huawei, Oppo, Xiaomi, and others following behind.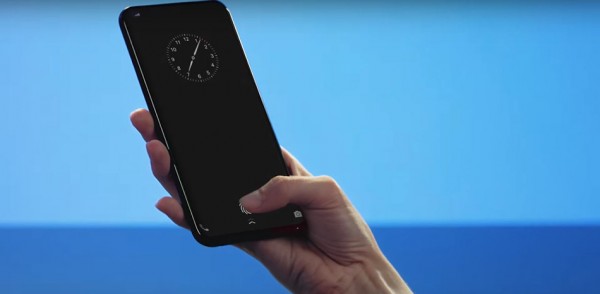 Sporting the Galaxy Note 9 with an in-display fingerprint sensor will no doubt offer a different user experience and it will also give enough reason for buying the device. But it appears the plan is not only to offer a different hardware.
When the Galaxy S9 and S9 Plus were unveiled, many expected an updated Bixby. After all, the personal assistant AI was not mediocrely built, though it still has wiggle room for improvements.
But Samsung's mobile chief DJ Koh said at a press conference in Mobile World Congress that Bixby 2.0 shall be featured in the Galaxy Note 9. By doing this, Samsung is making the Note9 a premium device in its own right and not anymore a Galaxy S spinoff.
Galaxy Note9 The optical fingerprint of the screen is still under intensive testing.

— Ice universe (@UniverseIce) March 3, 2018
Samsung GALAXY Note9 start testing! N960USQE0ARA2 — 萌萌的电教 (@MMDDJ_) February 27, 2018
© 2019 Korea Portal, All rights reserved. Do not reproduce without permission.
Tags:
Samsung
,
Galaxy Note9
,
galaxy s9
,
Galaxy S9 Plus
,
vivo
,
X20 Plus UD
,
Apple
,
iPhone X
,
huawei
,
Oppo
,
Xiaomi
,
Mobile World Congress
,
Bixby 2.0