Dakota Johnson, Chris Martin Dating: Jamie Dornan's Leading Lady Sparked Cheating Rumors, Couple Spotted In Malibu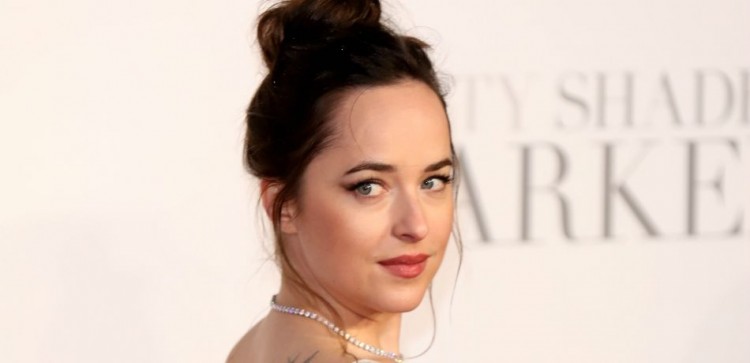 Dakota Johnson and Chris Martin sparked romance rumors when they were spotted together in December 2017. However, neither of the two famous personalities has officially confirmed their relationship up to this writing. Now, rumors suggest that the leading lady of Jamie Dornan in Fifty Shades Freed could possibly be cheating on the Coldplay frontman.
An unnamed Us Weekly source claimed that Dakota Johnson and Chris Martin were first sighted together in Los Angeles. The insider revealed to the publication that the Fifty Shades Freed actress and the ''Everglow'' singer had an intimate date at L.A.'s Sushi Park in November 2017. It was claimed that the on-screen partner of Jamie Dornan and her rumored boyfriend looked very sweet together as the sat together in the corner.
''They were flirty and laughing the entire meal. He paid for dinner and held the door for her. They both thanked the chefs on the way out."
A month later, Dakota Johnson and the Coldplay singer were seen together at Nick Cave's concert in Israel in December 2017. An eyewitness also told the publication that the lovebirds were seen having dinner at Yam Sheva restaurant in Herzliya. This, then, pushed some fans to speculate that Jamie Dornan's partner in Fifty Shades Freed and the ''Yellow'' hitmaker are officially together.
However, a few followers of the couple think that Chris Martin is not the only man in Dakota Johnson's life after the latter was spotted with another man a few days before the singer's birthday. Daily Mail shared that the leading lady of Jamie Dornan was seen along with a friend outside a studio in Los Angeles on Monday. The pair reportedly went to an establishment where they bought drinks while holding their yoga paraphernalia.
''She had her dark locks pulled back and tied up, with brown-rimmed dark sunglasses as she walked alongside and chat with a man who was holding a yoga mat.''
Though some fans think that the two could be having an affair, their actions while hanging out together do not suggest so. As a matter of fact, Dakota Johnson and Chris Martin were also spotted together on the same day. Us Weekly shared that Jamie Dornan's on-screen partner and the Coldplay singer spent a casual day riding in a golf cart in Malibu.
An adorable puppy was even seen sitting at the Fifty Shades Freed actress' lap as her rumored boyfriend drove the golf cart. The entertainment news outlet suggested that the recent sighting only proves that the relationship of Jamie Dornan's leading lady and ''The Scientist'' singer is getting stronger amid the baseless cheating allegations. Stay tuned for the latest news and updates about Dakota Johnson and Chris Martin.
© 2018 Korea Portal, All rights reserved. Do not reproduce without permission.