Selena Gomez, Demi Lovato Feud Update: 'Falling With Wings' Book Unveils Truth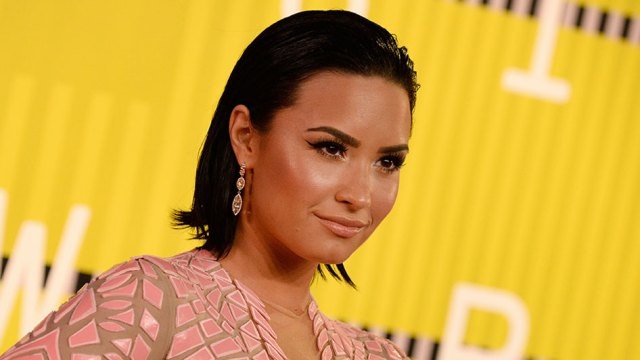 Selena Gomez and Demi Lovato have been close friends since their childhood. However, reports about their feud have been circulating on the internet for years now. Fortunately, Lovato's mom has spoken about the what's really going on between the two famous celebrities in her book.
Recently, Teen Vogue unveiled that Demi Lovato's mom, Dianna De La Garza, has opened up about Lovato's relationship with Selena Gomez and her daughter's career in her new book, Falling with Wings. De La Garza revealed that Lovato and Gomez's friendship is too strong to be ruined by rumors. She believes that nothing could break their friendship because they have known each other for years.
"Demi and Selena love each other and always will love each other," Lovato's mom, Dianna De La Garza revealed during her interview with People Magazine. De La Garza even revealed that the similarities between Selena Gomez and Demi Lovato made their bond and friendship stronger. She revealed that the two celebrities are the same age, both Hispanic and that they went to lots of auditions together as they start their respective careers.
"They started out together, we had some great times together," she continued. "They will always love each other. There's nothing that will ever come between them." De La Garza also unveiled that she is friends with Gomez's mom, Mandy Teefey.
The two celebrity moms became close over the years as they carpool their daughters years ago. In fact, last year, the director of Barney & Friends stated that Selena Gomez and Demi Lovato definitely shared something special between them. She went on and added that people shouldn't "believe everything you read in the tabloids."
The mom of the "Tell Me You Love Me" hitmaker revealed that she actually hopes that feud rumors between the two would finally stop and that tabloids would just focus on the success of Demi Lovato and Selena Gomez. She unveiled that she actually read things about the two stars that weren't true.
There's no doubt that Selena Gomez and Demi Lovato have supported each other through the years.
© 2023 Korea Portal, All rights reserved. Do not reproduce without permission.