North Korea's leader Kim Jong Un Meets With South Korea's High-Ranking Officials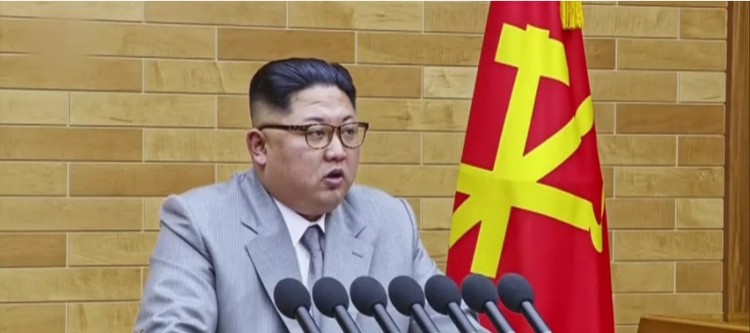 For the first time, the North Korea's leader Kim Jong Un has met with the high-ranking officials of South Korea in Pyongyang on Monday, March 5. A South Korean government official confirmed the news in an evening briefing at the Blue House but didn't give any details about the meeting.
This move is said to be part of South Korean President Moon Jae-in's attempt to negotiate a diplomatic solution regarding North Korea's nuclear weapons program. This once in a lifetime chance had been made possible by the thaw brought by the latter country's effort to attend the Pyeongchang Winter Olympics in February. Also, this is to promote better inter-Korean ties.
According to CNN, the second child of Kim Jong-il had a talked with South Korea's National Security Chief, Chung Eui-Yong, and the country's spy chief, Suh Hoon. This is also said to be the first time that he came face-to-face with the said country's delegation since he became the supreme leader in 2011.
"Kim Jong Un as a leader has kept himself highly circumscribed," the professor at Yonsei University's Graduate School of International Relations in Seoul John Delury said. He also added that he is not just any other guy who has met with a lot of North Koreans in about six years.
This move, too, is a great signal of the North Korean leader's personal commitment to South Korea's effort to communicate with him. "For the first time, someone can get a read on Kim Jong Un himself," Delury continued to say.
Moreover, The Wall Street Journal reported that Seoul also said that its delegation will be heading to the United States after they returned from Pyongyang. A deeper relation to the ties between the two countries on the Korean peninsula without a certain progress on resolving the issue with the nuclear standoff could lead to a big tension between South Korea and the U.S. administration.
Evidently, South Korea is keen to make a diplomatic solution with North Korea's nuclear weapon program. The U.S. government, on the other hand, is eager to compel and cut off Kim Jong Un's country to give up its weapons.
© 2019 Korea Portal, All rights reserved. Do not reproduce without permission.