Black Panther Director Explains Why Busan is The Setting of the Movie's Car Chase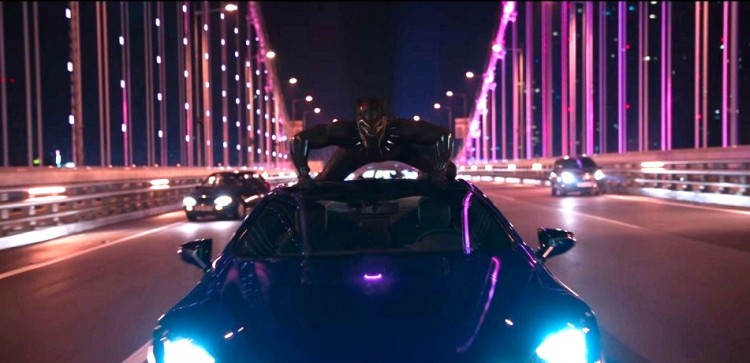 The Black Panther continues to smash box office records around the world. As it raked global success, its filming locations have been gaining a share of the spotlight as well.
The Marvel high-budgeted movie has been shot in several locations including in Busan, South Korea's largest port city. Director Ryan Coogler explained why they picked Busan as a film location for the most important car chase scene in the movie and why the city is special to him. Coogler said he wants to feature the traditional side of Asia hence they need a unique setting to match it.
"Because the action scene took place at night, there had to be a great night view and I also wanted to show a traditional side of the region. We were in need of a unique, different film site," he said.
Coogler added that the traditional environment of the markets in the city was also a big factor in making his decision to film in Busan.The Busan filming was the second time Marvel Studios' shot a movie scene in a South Korean city. In 2014, the Avengers: Age of Ultron filmed in several locations in Seoul.
"During the search, I noticed some similarities between the city Busan and my hometown [northern California]. Aspects such as the hustle and bustle of Jagalchi Market felt very familiar to me," he said.
Black Panther Car Chase Scene
One of the biggest scenes that were shot in Busan was the epic high-speed car chase that involves Black Panther/T'Challa (Chadwick Boseman) and antagonist Ulysses Klaue (Andy Serkis). It begins at Jagalchi Market and passes through Gwangandaegyo Bridge to Haeundae District. Reports indicated that Marvel Studios used 150 cars and over 700 people to make that the car chase scene alone. Gwangalli Beach was also featured in the superhero movie.
Moreover, the production crew also employed hundreds of current and former film students from local universities in the country as staff during the filming in South Korea. About 450 students and graduates applied for staff positions in the production. About 350 of which worked on Gwangalli Beach shot alone.
Other Black Panther Film Settings
Aside from Busan, most scenes in the movie were shot in Atlanta, Georgia specifically at Pinewood Studios where most Marvel Cinematic Universe movies are being filmed. There were also shots in Atlanta's Sweet Auburn district. If you are wondering if Wakanda is a real place, no it isn't. However, the location that served as Wakanda setting particularly the majestic waterfalls is not actually a product of CGI entirely. It can be found in Argentina and it is called Iguazu Falls, Hello Giggles noted.
Marvel's Black Panther kicked off in cinemas last month. So far, the movie has grossed over $897 million worldwide thanks to its exceptional screenplay, costume and production design, and action sequences. It currently holds the record of highest-grossing film of 2018 and biggest February opening of all time, a record previously held by Ryan Reynold's film Deadpool.
© 2023 Korea Portal, All rights reserved. Do not reproduce without permission.