Porn Stars-Turned K-Pop Group Honey Popcorn to Drop First EP This Month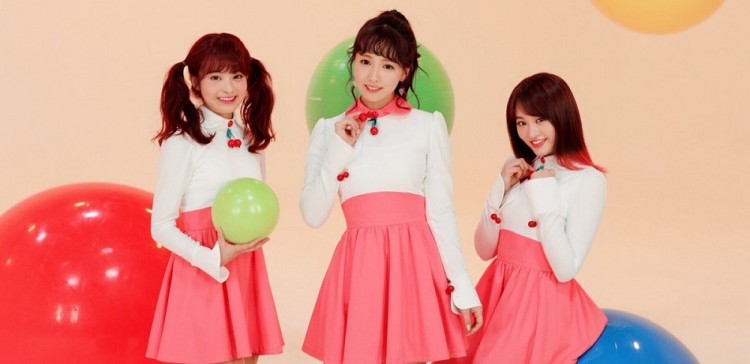 Japanese porn star-turned pop artist Yua Mikami will be launching her career in South Korea as a K-pop singer. She will be joined by Miko Matsuda and Sakura Moko to form the group Honey Popcorn. Both are also former members of J-pop girl groups and ex-porn actresses.
In Korea, and probably in other parts of the world as well, it is always news when a new Korean pop group is formed and debuts. In the case of Honey Popcorn, however, they are worth some extra time in the headlines. This is because all three members are former adult video stars. The trio will try to reach out to the Korean audience with more wholesome performances this time around.
Honey Popcorn is set to drop their first mini album and hold their debut showcase on March 14 at 7 p.m. Korean standard time. It will be at the Yes24 Live Hall, a massive arena in Seoul. Yua shared the poster for the group's debut showcase.
Honey Popcorn's Past
The trio were former Japanese idols who transitioned into the adult video industry after they left their respective groups. Miko Matsuda has been known under the name Okada Risako in Japanese idol group NMB48. Sakura Moko, on the other hand, was Ito Yuu of Bakusute Sotokanda Icchome.
Yua Mikami was a former member of SKE48. She joined the all-female group in 2009 and used the stage name Momona Kito. At the time, Yua was part of Team KII, Team E, and Team S, so she really has an experience in performing. Yua left SKE48 five years later and entered the adult video industry.
In 2013, Yua made headlines when she was photographed with a man and stayed overnight at his house. It sparked uproar as Yua was pictured drunk and was under the legal drinking age.
The 24-year-old Yua loves K-Pop music. She has reached out to the Korean audience through her dance covers of K-Pop songs like "TT" and "Knock Knock" of TWICE. She frequently shares her covers on social media. Yua last visited Korea in December and made a guest appearance at a game company event.
This is not the first time that former J-pop idols transition into the AV industry. However, this could be the first that former Japanese singers turned into porn stars and then turn back again as idols. In addition, Honey Popcorn may also be the first K-pop group composed entirely of AV actresses.
© 2020 Korea Portal, All rights reserved. Do not reproduce without permission.