'Stranger Things' Season 3 Update: 3 New Characters Coming Revealed, Eleven Might Switch Teams [THEORY]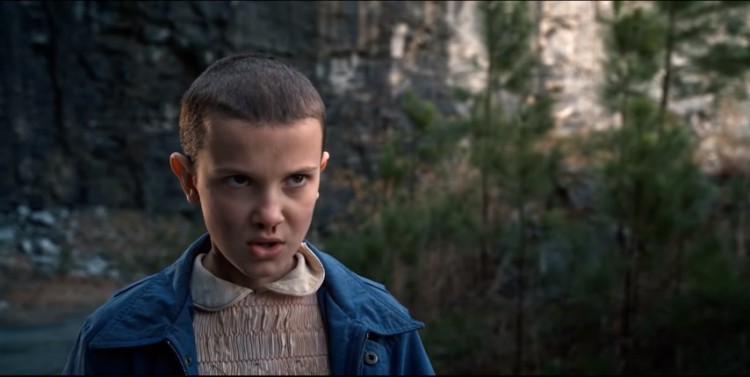 There will be new faces joining Eleven (Millie Bobby Brown) and the gang in the upcoming Stranger Things Season 3. As the Netflix's original series is now preparing for its imminent filming this spring, little details about the show are now emerging.
According to That Hashtag Show, three new characters are coming in Stranger Things Season 3. The first one is said to be named Mayor Larry Kline.
From the name itself, he seems to be a politician, described to be bearing the "80s' style slick." He is also depicted as pathetic and selfish, only serving himself for his own interests. However, there is no actor portraying this role yet, thus the publication noted that Netflix is looking for a male star, 40 to 60-years-old, to take the role
The second one to join Stranger Things Season 3 is named Bruce. He is told to be a news reporter with an attitude problem. He is in his 50s, sexist, overweight, and untidy.
The last one is Patricia Brown. Compared to the first two characters, she is a "sweet, neighborhood elder," who loves to tend her garden and giving advice to the kids. Would it be Mike (Finn Wolfhard), Lucas (Caleb McLaughlin), Dustin (Gaten Matarazzo), and Will (Noah Schnapp)?
Also, Netflix is looking for a woman in her 70s to fill the role. Anyhow, fans should only take these characters' names coming in Stranger Things Season 3 as a grain of salt as this might just be temporary placeholders.
Meanwhile, with the addition of these new characters, fans are now wondering what will happen in Stranger Things Season 3. With a different kind of ability Eleven displayed in the previous season, there might be another chance that viewers will see her dark side once again.
According to The Hollywood Reporter, there is a big possibility that Eleven will switch teams, with her sister Eight (Linnea Berthelsen), down to the "dark and vengeful path." As Dr. Brenner (Matthew Modine) is said to be alive, the three might have a face-to-face.
There are theories that Eleven didn't just open Upside Down's gate, but had a participation in creating under Brenner's supervision as the Mind Flayer exactly knew her abilities. So, their connection is expected to be explored in Stranger Things Season 3, which is set to be released on Netflix in 2019.
© 2023 Korea Portal, All rights reserved. Do not reproduce without permission.