Super Junior Heechul Reveals His Unusual Nickname, More Interesting Facts About The KStar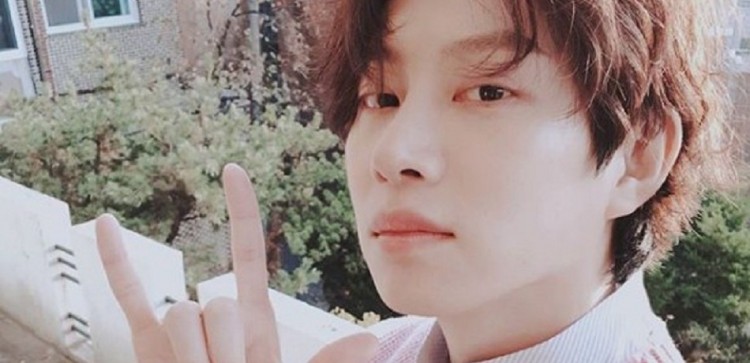 Super Junior star Kim Heechul has revealed his unusual nickname and why he is called as such. In an episode of the South Korean talk show Life Bar, Heechul made such revelation that some fans find amusing.
In the post-Valentine's Day episode of the tvN show, actor Son Hyun Joo appeared where he shared his nickname. AllKPop did not mention Son' named but local media called him the "Prince of Arab" because of his foreign look and long eyelashes. Upon hearing Son's statement, Heechul also shared his own nickname and it is "condom."
"My nickname is condom because I'm the safest person in the entertainment industry," Heechul as quoted by the publication. Heechul's co-MC Shin Dong Yung then explained why his fellow KPop artist was named as such.
"He got that nickname because he escorts female celebrities in a safe manner all the time," Shin said.
BoA then asked Heechul about a girl he was with recently. "So then who's that girl that you got in a taxi with at Yeouido?" he said. But the clearly baffled Heechul was still able to reply.
"You mean my manager?" he said. "This is why I say I hate it when labelmates come on the show!" Heechul exclaimed.
More Interesting Facts About Heechul
Aside from "condom," his other monikers are Cinderella and Princess. Apparently, it is because of his pretty face and confidence. Aside from having weird nicknames, Heechul also has other interesting stuff under his sleeve.
Heechul calls all his sols lines on Super Junior albums "the art of 4 seconds." It is because almost all his solo lines are only 4 seconds long.
During his debut in the entertainment industry, the KPop star used the ladies room because he looked like a girl. Apparently, guys in the men's room used to yell at the singer because they thought that he was a woman. The ladies, on the other hand, didn't mind him at all because they thought he is one of them.
Heechul got Lady Gaga's attention when he imitated the American singer in Super Show 3 and in SM Town concert in Paris. Lady Gaga has seen Heechul's impersonation and she was impressed. Heechul also loves Disney animation movies like Frozen and Cinderella. In fact, in a charity event for "Make a Wish Korea," he dressed as Anna from Frozen because one kid's wish is to see Anna and Elsa.
Heechul has no patience for people who ignore him. He does delete phone number of those who would not reply to his text message or his calls. As for his fashion style, he fills up his closet with wardrobe in crazy colors, cartoon shirts, and cowboy hats to avoid others from borrowing his clothes.
He carried out mandatory military service from September 2011 to August 2013. He served as a public service worker for almost two years after undergoing four weeks of basic training at the Nonsan military camp in Chungcheongnam-do. By the time he got enlisted, he also appeared in KBS's Secret.
© 2018 Korea Portal, All rights reserved. Do not reproduce without permission.