Here's How Eva Mendes And Ryan Gosling Are Making Their Daughters Bicultural And Bilingual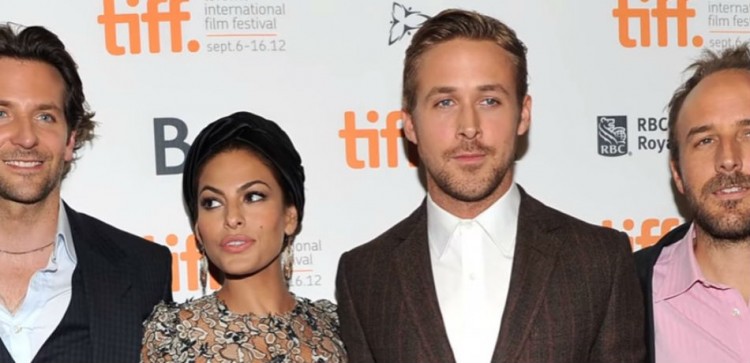 Ryan Gosling and Eva Mendes have been cohabiting since 2011. After having two daughters, now they completely look like a family despite the fact that they are still not legally married. Although they remain very private when it comes to their family life, Mendes recently shared some notable facts about her business and daughters.
The relationship between Gosling and Mendes was expected to take a different turn when it was rumored that he was getting romantically involved with his La La Land co-star Emma Stone. Later, not a single rumor could take its acme mainly when the movie started screening. Now, in a recent interview with People Chica, the 43-year old actress says that she mainly depends on her patents for taking care of her daughters.
While starting her interview, she was asked about taking business risk. She revealed the name of her partnership firm New York & Co. She is excited to be at a point in her business where they are all set to expand their clothing line from size XS to 3X. To her, creating garments available to women of varied sizes is highly challenging and satisfying. As far as her heritage and culture are concerned, she is open to different kinds of body types.
Mendes was asked about the raising of her daughters. In reply, she said that her 3.5-year-old daughter, Esmeralda Amanda mostly speak Spanglish. It obviously sounds superb as getting familiar with a different language means one has to know its culture. Her (Eva's) mother is the only person who should be credited for. She lives just 15 minutes from her Mendes' home, which makes it easy for the child to learn and speak Spanish and English, Glamour recently reported.
As far as Gosling's schedule is concerned, he is busy with his new upcoming movie First Man. Recently, he was very much occupied with his new role as astronaut Neil Armstrong. The story is all about highlighting the true story of NASA's mission to land a man on the moon during the time 1961-1969. The movie is set to hit the big screens in the United States on October 12, 2018.
© 2019 Korea Portal, All rights reserved. Do not reproduce without permission.