Pyeongchang 2018 Cyber Attack: Russian Suspected To Be Behind The Attack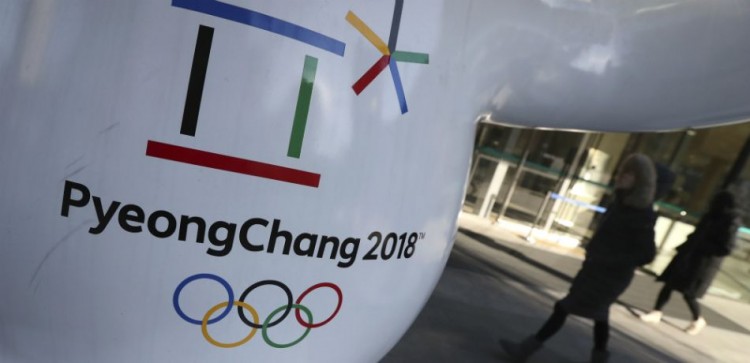 Winter Olympics 2018 officials have confirmed a cyber attack on its system but refused to name the country behind the breach. Suspicions immediately surfaced pointing to Russia as the source of the attack, alleging to be a retaliation to the doping ban imposed against the country.
The Winter Olympics 2018 was hit by a cyber attack during the opening ceremony on Friday. Its website and internet access had been disabled and spectators were unable to print tickets for the event. The website went back online 12 hours later. Organizers assured that no crucial part of their operations has been compromised by the system breach.
Russia's Response to Pyeongchang 2018 Cyber Attack
Speculations surround Russian to be behind the attack on the Winter Olympics computer infrastructure. The country was barred from competing in the Pyeongchang 2018 as punishment for the massive doping scandal involving its athletes.
Earlier this year, cybersecurity experts said they had found indications that Russian hackers may be plotting an attack on the Olympic organizations to avenge its banning in the Pyeongchang Games. Russia, however, denied attacking the games in South Korea.
Kremlin has issued a statement saying any allegations linking the country's hackers to the breach were unfounded. "We know that Western media are planning pseudo-investigations on the theme of 'Russian fingerprints' in hacking attacks on information resources related to the hosting of the Winter Olympic Games in the Republic of Korea. Of course, no evidence will be presented to the world," Russia's foreign ministry said.
Why is Russia Banned in Winter Olympics 2018?
In December 2017, the International Olympic Committee decided to suspend the Russian athletes and the Russian Olympic Committee in this year's games. The decision was reached after a report about the systemic state-sponsored doping program in the country while hosting the 2014 Winter Olympics in Sochi was released.
The first report emerged in July 2016, identifying more than 1,000 Russian athletes who were using performance-enhancing drugs. The athletes, however, were still allowed to compete at the Rio 2016 Olympic Games. The second part of the Russia doping scandal report was released in the latter part of 2016.
About 500 Russian athletes were presented to the Olympic committee for consideration to compete. Over 100 were immediately rejected while 169 athletes were invited to play but under a neutral banner. New York Times reported that all of the invited athletes have been permitted to compete only after passing "rigorous drug screenings."
The IOC ruled that the 169 Russian athletes would compete in Winter Olympic 2018 but they will have the "Olympic Athlete from Russia" logo on their uniform instead of "RUS". Moreover, the Russian flag will not fly in the event and the Olympic anthem will be used if any of the Russian competitors win any medals.
© 2019 Korea Portal, All rights reserved. Do not reproduce without permission.