'NCIS' Season 15 Star Mark Harmon Will Continue Working Despite Exit Rumors, Episode 13 Air Date And Spoilers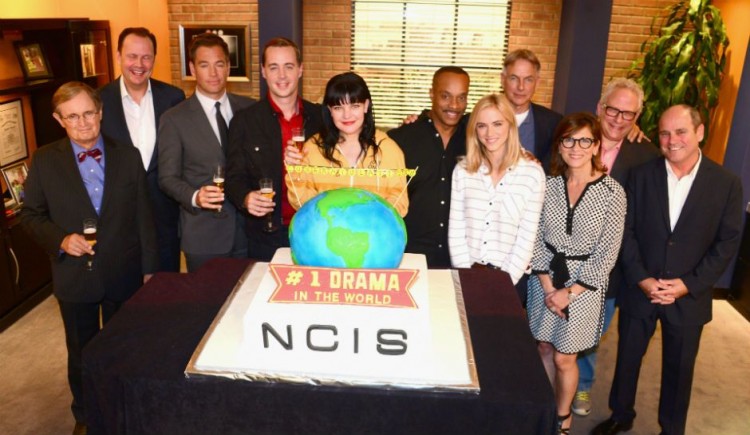 Speculations about Mark Harmon leaving the popular American police procedural drama series have been making rounds online for quite some time already. It was claimed that the 66-year-old actor's advanced age and potentially frail health condition are the major reasons why he needs to step out of the spotlight. However, recent reports suggest that the husband of Pam Dawber is not going anywhere after NCIS Season 15.
Primadonna previously shared that Mark Harmon is reportedly looking frail these past few months. Reports suggest that the NCIS Season 15 actor has been staying at home whenever he isn't filming for the CBS series. An unidentified source even stated that the American television actor seems to have a lot less energy lately.
"When he isn't working, he spends much of the time holed up inside his house," an unnamed insider told Radar Online. "It's very unusual for him. He's always been so active and athletic," the tipster added. The news outlet also claimed that Mark Harmon already informed his wife about his plans to quit the famous television series after NCIS Season 15 comes to a close.
However, The Inquisitr reported that these predictions might not be true at all. Instead, the publication suggested that Mark Harmon might take a new role in the Naval Criminal Investigative Service. It claimed that special agent Leroy Jethro Gibbs might get a promotion and later "partake in a less field work" on NCIS Season 15.
While these speculations could possibly be true, it is important to note that Mark Harmon has already made it clear that he is staying on the show so long as the writers include his character in the storyline. Hence, viewers of the NCIS Season 15 should take these rumors lightly until everything is proven true and correct.
'NCIS' Season 15: Mark Harmon Reunites With An Old Pal, Agents Torres And Bishop Re-spark... https://t.co/ZK0PlSxEq5

— FRANCIS K S LIM (@cgnetwork) January 19, 2018
Meanwhile, NCIS Season 15 Episode 13 spoilers suggest that Mark Harmon and his team would try to solve another murder case after the body of a missing Navy commander was recovered. The imminent episode would also feature agents Nick Torres (Wilmer Valderrama) and Ellie Bishop (Emily Wickersham) working together again. There were reports stating that Nick and Ellie could possibly replace the tandem of Tony DiNozzo, Jr. (Michael Weatherly) and Ziva David (Cote de Pablo).
NCIS season 15 episode 13 promises powerful Rocky Carroll story (video) https://t.co/JHjxjepeIo #NCIS

— Jessica Carter (@dangergirl101) January 20, 2018
Catch the upcoming "Keep Your Friends Close" episode on Tuesday, Feb. 6, at 8 p.m. on CBS. Stay tuned for the latest spoilers, news, and updates about NCIS Season 15!
© 2019 Korea Portal, All rights reserved. Do not reproduce without permission.