Apple iMac Pro Release Date, Price, Specs And Other Details Finally Revealed [VIDEO]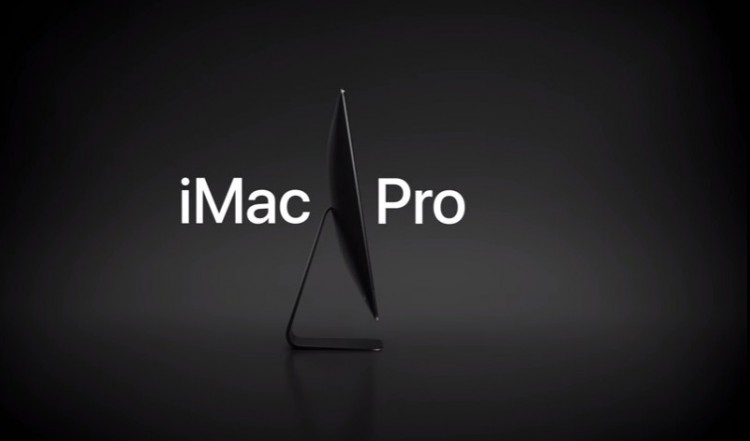 The end of 2017 is just around the corner and Apple has launched one more product before we bid goodbye to this passing year. Back in June, Apple confirmed that its first ever iMac Pro would be unveiled this month and now, more details about the device have finally been revealed. Earlier this week, Apple announced that the new iMac Pro will be up for grabs on Thursday, December 14 with a starting price of $4,999 in the United States.
This shred of information was shared on Apple's official website. The iMac Pro's announcement is in line with Apple's commitment to launch two products before the end of 2017. The other product guaranteed to hit the store shelves this month was the HomePod but last month, Apple announced that the device's launch has been postponed to early 2018.
The iMac Pro is Apple's answer to the adverse reaction it received from its developer community in 2016. Shortly after developers expressed their frustration regarding the dearth of powerful options Apple has to offer (specifically, the MacBook Pro), the Cupertino-based tech company said it would make a new Mac Pro and release a new iMac Pro as well.
Out of the aforesaid devices, details about the iMac Pro have surfaced online, while information about the second product is still hard to come by. The iMac Pro is expected to pack an array of high-end specifications including a 5K display and a Radeon Vega GPU.
Some YouTubers managed to get an early access to the iMac Pro with Marques Brownlee rolling out one of the first videos. Brownlee points out that Final Cut by itself isn't enough to rope fans in, which TheVerge believes as an acceptable first sign although Final Cut is relatively less demanding than the widely-used Premiere.
The iMac Pro features a black Lightning cable that is used to charge the black keyboard. YouTuber Jonathan Morrison has come up with a video too and examines the Geekbench scores. A myriad of new videos is likely to find their way on to the internet throughout the day.
More detailed evaluation of the iMac Pro's performance in different video editing apps such as DaVinci Resolve and Premiere was posted by Vincent Laforet. A comprehensive review of the 2017 iMac Pro has been posted by Craig Hunter on his blog.
Taking its high-end specs into consideration, it's hardly surprising that the device is fast. However, it will be interesting to see whether or not it can keep pros from switching over to Windows.
© 2018 Korea Portal, All rights reserved. Do not reproduce without permission.