Black Lightning Promo Teases A New Logo [VIDEO]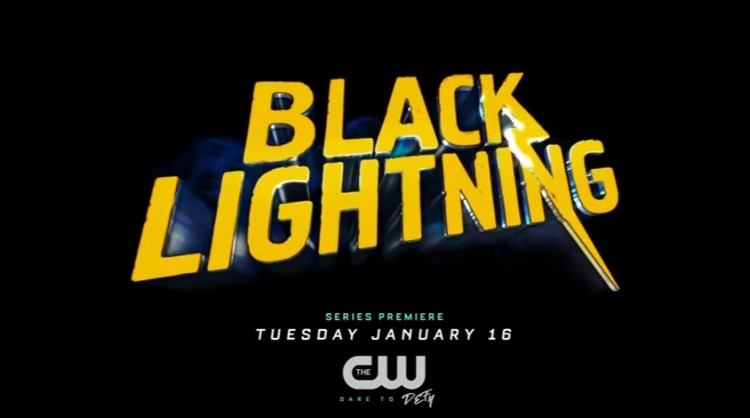 While the CW's Arrowverse crossover, "Crisis on Earth-X" managed to sweep a lot of viewers off their feet, DC Comics fans have another superhero drama to look forward to next year. Lining with this, the CW unveiled a quick promo for their upcoming super series Black Lightning.
Slated to release in January next year, the series follows the titular character played by Cress Williams. Jefferson Pierce is a family man and a principal at a charter high school.
Pierce threw in the towel on his superhero identity Black Lightning nine years ago. But he is compelled to become a hero again amid the rise of the local gang. He also realizes how his decision to retire from his superhero persona affected his family.
Pierce was a superhero who used his ability to control electricity in order to safeguard his neighborhood. The six-second promo suggests the former vigilante will need to summon those powers one more time, Comicbook reported.
Although the teaser did not spill the beans about the Season 1 storyline, it gave fans a brief glimpse of a new series logo. The blink-and-you'll-miss-it teaser shows Jefferson Pierce standing under a street lamp in the rain. As his eyes glow and the air sizzles with the sound of electricity, he states in voiceover that people out there need him. The teaser ends with the new logo, featuring the DC Comics hero's trademark yellow lightning bolt, CBR reported.
The CW announced its 2018 premiere dates last week, confirming that Black Lightning will make its series premiere on Tuesday, January 16 at 9 PM. This timeslot has been occupied by all seasons of Legends of Tomorrow after The Flash.
The fall finale for Legends of Tomorrow is scheduled to air on December 5; however, it is likely to return in the spring. If this speculation comes to fruition, the show will occupy the slot Valor currently airs on i.e. Monday nights, following Supergirl.
Other Black Lightning casts include Canadian actress Chantal Thuy (Grace Choi), who works as a bartender and later becomes the love interest of Jefferson Pierce's daughter, Anissa. In comics, Grace made her first appearance in Outsiders #1. She was drafted to the Outsiders team by Nightwing and a team that Jefferson Pierce was also a member of, Arsenal.
© 2019 Korea Portal, All rights reserved. Do not reproduce without permission.