Huawei Mate 10 Pro Cements Itself As The Best Smartphone For 2017; Here's Why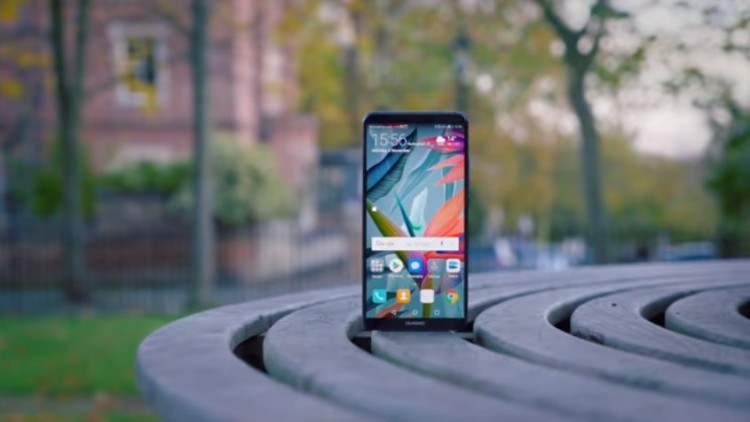 2017 turned out to be a remarkable year as far as smartphones are concerned. The Galaxy S8, Pixel 2, LG V30 and HTC U11 are all best examples of this, but one phone that has recently established itself as the best around for exceptional battery life is the Mate 10 Pro.
After exceeding the pre-order target by a whopping 100%, Huawei claims the Mate 10 Pro broke all records for smartphone pre-orders in Western Europe. Huawei took the wraps off the Mate 10 Pro on October 16, and started sales in the UK a month later at a price of £770 (about $1026), though it has now dropped to £700 (about $933), GSM Arena reported.
The Huawei Mate 10 Pro packs the latest Kirin 970 processor, under the hood and comes with Google's latest mobile OS, Android 8.0 Oreo out of the box. The device sports a massive 6-inch 18:9 display with least possible bezels. Here are some other reasons why the Mate 10 Pro is taking the smartphone realm by storm.
Robust Battery
The Mate 10 Pro is backed by a massive 4,000 mAh battery that ensures you can go about two days with heavy usage on this handset.
RAM And Storage
The Mate 10 Pro packs 6GB of RAM, coupled with 128 GB of integrated storage, which is more than required for daily usage, ZDNet reported.
Easy Projection
Unlike Samsung DeX that requires a DeX dock, the popular Chinese handset maker allows a user to connect an external display through the USB Type C port and transmit the device on to an external display.
Rear-Mounted Dual Cameras with AI Technology
Huawei's uses mono and color cameras very smartly with mono shots displaying clear-cut lines along with a contrast in photos.
MDM Support
Huawei supports AirWatch, VMWare, and MobileIron on its Mate 10 Pro, making it easier for your IT people to help manage your device.
Private Space
You can set up a part of storage with another password and use it as your private space.
LinkedIn Directory
Once you sign into your account, your contact's details get synced with LinkedIn. This allows you to check that person's latest profile info simply by tapping on a line. A LinkedIn icon will appear next to each person's name.
Microsoft Translator
This app has been perfectly tailored for Huawei with speeds up to an impressive 300 percent faster, thanks to the company's own AI acceleration. Support for more than 50 languages, including an offline mode which is useful when there's no local signal.
© 2018 Korea Portal, All rights reserved. Do not reproduce without permission.