'Ghost Ships' Boarded With Cadavers Dock At Japanese Shores, Believed To Be From North Korea
by
M.O.B.
/ Nov 29, 2017 07:19 PM EST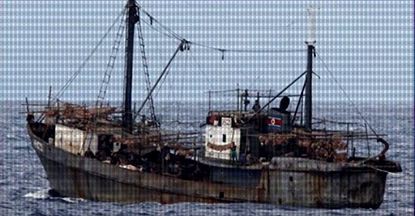 Boats or ships boarded with dead bodies together with their personal belongings frequented the Japanese shores. The authorities believed that the decomposing corpses came from North Korea.
On Monday, the Japanese Coast Guard found eight bodies aboard a wooden boat that drifted in Oga, Akita Prefecture. Two bodies were also discovered in the middle of wreckage in Sado, Niigata Prefecture. Japanese officials recovered North Korean tobacco as well as life jackets with writing in Korean. The coast guards are still investigating if the incident has anything to do with the current villainous administration, The Daily Caller reports.
The most recent findings surfaced a few days following a North Korean fishing vessel that washed ashore in Yurihonjo, Akita Prefecture where eight crews are boarded. The people in the boat disclosed themselves as North Koreans and that their marine vessel went through mechanical issues.
This is not the first time that this incident happened in Japanese shores. In fact, during the past few months, there are about a dozen wooden boats discovered floating in the waters or on the coast. The vessels contained 22 rotting bodies, according to the Japanese authorities and coast guards. The bones of the corpses are already visible and two of the bodies have no heads.
The coast guard also found out that one of the boats held six skulls. The first boat was discovered in October and was followed by a sequence of drifted boats in November. There was another report that a North Korean fishing vessel with 12 crews sank along the Sea of Japan. Only three of the crew members survived while the coast guards tried their best to rescue others.
According to Express, the discovery of the cadavers will intensify the deepening uncertainty in South Korea and Japan regarding North Korea's nuclear arms scheme. This move is in response to the US president's pronouncement describing the inhumane regime as a state supporter of terrorism.
© 2019 Korea Portal, All rights reserved. Do not reproduce without permission.