BTS AMAs 2017: Overwhelming Response Of YouTubers And Fans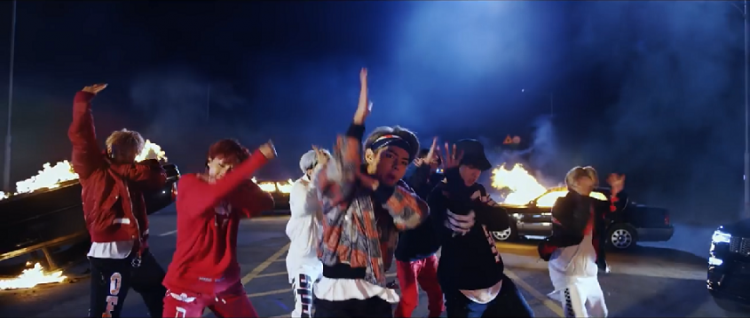 BTS' live show of "DNA" at November 19, 2017, American Music Awards overwhelmed everyone from Jared Leto and The Chainsmokers to the millions of watchers at home. This vital mainstream-music moment stood out for what appeared in the audience.
Several couples, who are based in the UK, sat down to watch BTS at the AMAs. The couple commented at the beginning of the BTS' performance, "I'm literally going to have a heart attack", getting pumped up for the boys' live performance. "The sound is a bit out but I don't care," they said. Watch as the couple's eyes are glued to the screen, entranced by BTS' ecstatic choreography, according to All Kpop.
BTS' highly dedicated fanbase, known as ARMY, are organized and ensured the K-pop boy band beat out the likes of Justin Bieber and Selena Gomez for Top Social Artist at the 2017 Billboard Music Awards. When it comes to supporting, the fans at the American Music Awards (AMAs), did everything to make sure that BTS guys felt right at home, including a K-pop performance tradition.
There are set lyrics for fans to chant, in which sometimes it gets created by the record label, sometimes crafted by the fans. A quick YouTube search will get you all caught up on when and what to shout for K-pop artists' lead singles and any other songs they perform on TV, as reported by Billboard.
In the BTS performance video of AMA, you'll hear the theater filled with onlookers rhythmically hollering the band members' full names ("Kim Namjoon! Kim Seokjin! Min Yoongi!"), and featuring key phrases from the song both in English ("This love! Real love!") BTS patrons know when to chant, when to scream and when to be quiet; fundamentally changing the definition of what many Westerners would consider as appropriate audience participation.
© 2018 Korea Portal, All rights reserved. Do not reproduce without permission.