BTS to Appear at 'Jimmy Kimmel Live'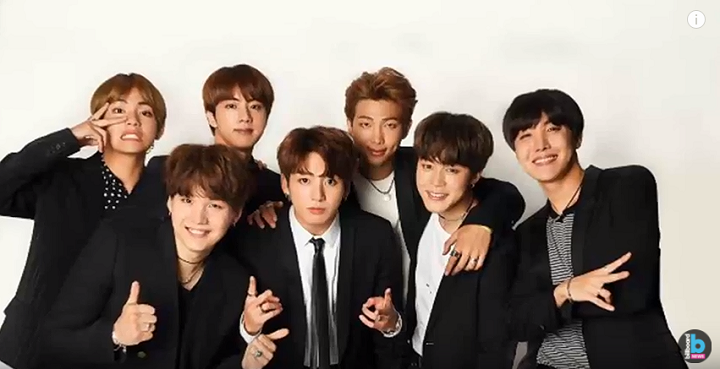 It's been confirmed that BTS will appear on "Jimmy Kimmel Live!" This is on top of other rumors circulating about the special appearances on other shows such as TRL and "The Ellen Show", wrote Soompi.
BTS is scheduled to tape their performance for "Jimmy Kimmel Live" during their stay in Los Angeles for this year's AMAs (2017 American Music Awards) on Nov. 19. According to Billboard, tickets have already been sold out on ticketing site 1iota. Their special performance will take place in Los Angeles on Nov. 15 at the "Jimmy Kimmel Live's" outdoor stage.
There have been several K-pop groups that have performed at a late-night show for the past couple of years according to Billboard. Girl's Generation made their first U.S. TV appearance on the "Late Show with David Letterman" in 2012, performing one of their hit song "The Boys". Psy, famous for his song Gangnam Style, also made his appearance on an American talk show to promote his collaboration with Snoop Dogg, "Hangover," which made its way to the Top 26 on the Billboard Hot 100.
Conan O'Brien also partnered with Steven Yeun, a Korean- American actor famous for his role in The Walking Dead, for a special "Conan in Korea" episode, which leads into an amazing collaboration with the head of JYP Entertainment Park Jin-Young. The episode featured other known K-pop stars such as Twice, Wonder Girls and also some special cutouts of GOT7.
There had also been rumors circulating that The Ellen Show producer Andy Lassner confirmed BTS's invitation to the show, although the group's appearance on the show has yet to be confirmed, according to Soompi. However, despite the lack of concrete proof, BTS fans are excited about this recent turnout as it would the first for any K-pop idol group to appear in the show.
© 2019 Korea Portal, All rights reserved. Do not reproduce without permission.