Kim Joo Hyuk Passed Away, '2 Days, 1 Night' Releases Statement About Late Cast Member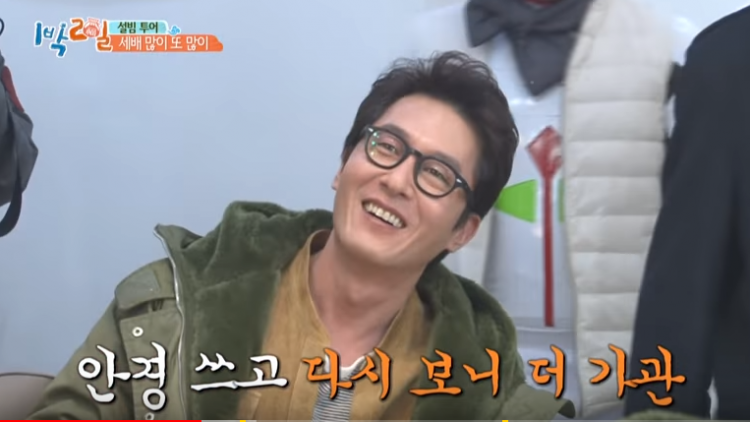 "2 Days and 1 Night" fixed cast member Kim Joo Hyuk tragically passed away in the early morning of October 30. The actor's death stunned fans and the South Korean entertainment industry, more so the crew and fellow cast members of his latest travel variety show. Kim Joo Hyuk is only 45.
The Hollywood Reporter said Kim Joo Hyuk was driving through the Gangnam, Seoul when his car swerved and struck another vehicle before hitting a nearby building. Early respondents brought the actor to Konkuk Hospital, but he passed shortly afterward. Local authorities said the driver of the other vehicle survived.
In lieu of Kim Joo Hyuk's unexpected passing, the crew of "2 Days & 1 Night" expressed their sorrow over his death.
Although the actor stayed with the show from December 2013 to November 2015, Soompi said Kim Joo Hyuk had grown close to the cast and crew. The crew said in its official statement, "There is no sufficient way to express the grief that all the [past and present] cast members and staff feel at the shocking and sad news regarding our everlasting member Kim Joo Hyuk. We offer our sincerest condolences from the bottom of our hearts."
"2 Days, 1 Night" former co-stars Cha Tae Hyun and Defconn paid their last respects to Kim at his funeral on October 31. Defconn was captured sobbing heavily presumably over the loss of a colleague and a good friend. Veteran actor Choi Min Sik, Yoo Jun Sang, Kim Ji Soo, Ryul Joon Yeol, and Park Seo Joon were also seen at the funeral.
Several high-profile media events were also canceled due to Kim Joo Hyuk passing. The Blue Dragon Awards, which is equivalent to the Academy Awards, decided to cancel its annual hand-printing ceremony scheduled for Wednesday. The red carpet premiere for "The Swindlers," which stars heartthrob Hyun Bin, was also canceled as well. Hyun previously worked with Kim in the latter's box-office film "Confidential Assignment."
© 2018 Korea Portal, All rights reserved. Do not reproduce without permission.