'Legends of Tomorrow' Season 3: Will A Major Character Die?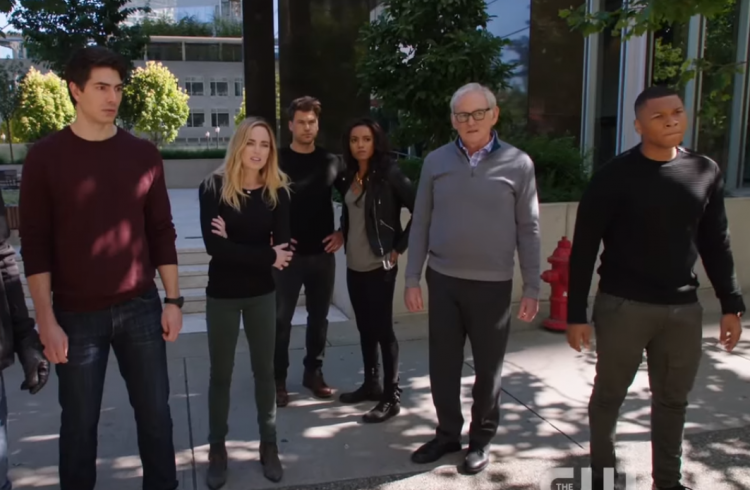 Things have been smooth-sailing since "Legends of Tomorrow" Season 3 premiered on The CW, but fans should not feel complacent. Executive producer Phil Klemmer hinted that the superhero team might lose one of its members before the new season wraps up.
"All the 'Legends' are not going to be fine," Klimmer told Comicbook.com. "I think that's something that we said very early on; when we were talking about a show that we hadn't even made at Comic Con three years ago, we said this show was an ensemble, and it was one where we would have a rotating cast, and that when people died, they would die in real life."
"Legends of Tomorrow," or any of the DC superhero series on The CW in that matter, is not afraid to kill off a major character. On "Arrow," Katie Cassidy's Laurel Lance/Black Canary was killed off a couple of seasons ago (but she was later re-added to the cast). "The Flash," too, had to say goodbye to the characters but because of the constantly changing timelines, no death seem permanent.
On "Legends of Tomorrow," departure feels a little more real. In the past, the heroes of the Waverider have to say goodbye to some of their friends. As Klemmer mentioned, Hawkman (Falk Hentschel) was stabbed a long time ago and Hawkgirl (Ciara Renee) flew into the sunset after finally fulfilling four-thousand-year-mission to kill Savage.
He added that despite the lighter tone of "Legends of Tomorrow" especially in Season 3, they had to balance it with real-life consequences. So, if a character was killed, there is a huge chance that he or she will never come back ever again.
In other, more positive, news, there also might be romance in "Legends of Tomorrow" Season 3. In an interview with EW, Tala Ashe (Zari Thomas) talked about the possibility of a romance between her character and Ray Palmer (Brandon Routh).
However, she does not seem to be interested in anything; Ashe explained that Zari has a different priority in "Legends of Tomorrow" Season 3 and dating Ray is not part of that. "I think she and Ray are going to be pals maybe down the line, but I don't think it's a romantic thing," she added.
© 2018 Korea Portal, All rights reserved. Do not reproduce without permission.