Riverdale' Star Lili Reinhart Under Fire For Sharing Photo Of Blackface Devil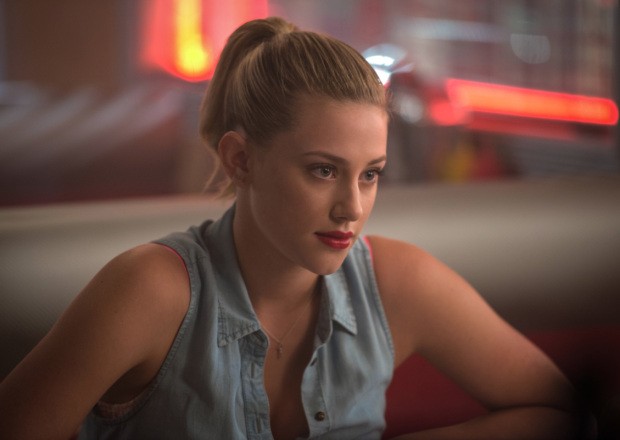 Actress Lili Reinhart became the subject of political backlash this weekend thanks to a photo she shared on Twitter. Sunday night, the 'Riverdale' actress appeared to be on the lookout for her Halloween costume inspiration and found a DeviantArt photo that she liked. By then, she found an tweeted a photo of a woman painted in black all over and appeared to be in character as a devil. She also captioned the photo saying she has found her costume inspiration.
People on Twitter began reacting to the photo, and called out Reinhart for posting the seemingly offensive content, Buzzfeed said. Some of the people who found the photo offensive include celebrity entertainment blogger Perez Hilton, who thought the photo was promoting blackface.
Reinhart immediately deleted the tweet and apologized in a series of posts. She said, "I did not mean for my tweet to come off that way. I can see how it was interpreted as being insensitive, completely. I saw the pic on a Halloween Instagram and didn't think it would be interpreted as being racially insensitive. I apologize. Never meant any harm. I can see how it could've been misinterpreted."
Interestingly, the second round of online debate following Reinhart's apology included people not accepting her apology and people who think the initial reaction against the actress was misguided. One fan said the photo was obviously an attempt to accurately play a demon. The discussion prompted another group of people who found it foul for some to associate a demon character as a black person. Reinhart has yet to comment on the growing debate over her post.
E! News said this is not the first time a celebrity generated backlash over doing blackface and brownface for Halloween. When dancer and actress Julianne Hough dressed up as Crazy Eyes from 'Orange Is the New Black,' people didn't like how she wore dark makeup to portray the character. Colton Haynes was called out for his 2011 Kanye West costume and 2012 Gandhi portrayal for Halloween. Both have since apologized for their costumes.
© 2018 Korea Portal, All rights reserved. Do not reproduce without permission.