'Goblin' Stars Lee Dong Wook & Gong Yoo Are Still Close Friends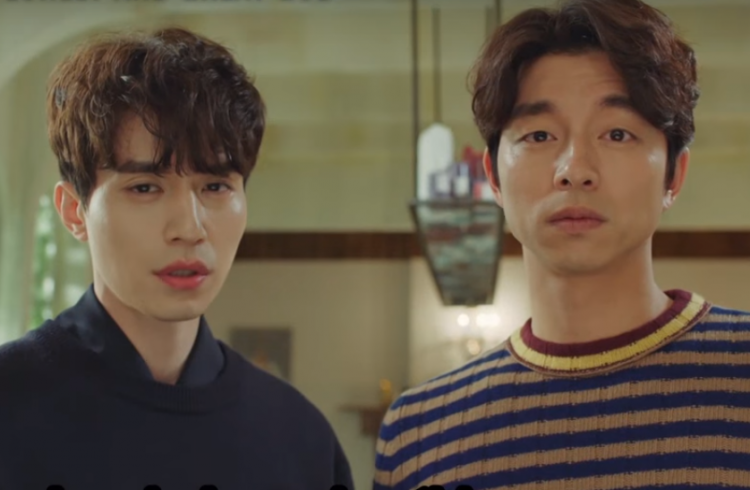 The cameras have stopped rolling, but it looks like the cast of the hit fantasy/romance drama "Goblin: The Lonely and Great God" are still great friends. Recently, actor Lee Dong Wook admitted that he is still in very good terms with co-star Gong Yoo month after the drama wrapped up on tvN.
Perhaps, making a globally-hit drama can forge a real lasting friendship. If fans have enjoyed the banter between the Grim Reaper and the Goblin in "Goblin," they will be delighted to hear that the bromance continues to this day.
This, Lee Dong Wook revealed when he attended the 6th E Daily W Fiesta with screenwriter Kim Eun Sook. The genius behind "Goblin: The Lonely and Great God" asked the "My Girl" star if he still talks to Gong Yoo.
"Yeah, we contact each other often," he said (via AllKPop). "We sometimes get together without you.Gong Yoo and I have the same drinking limits. Since we have the same drinking limits, we've become good drinking buddies."
Fans went crazy over the often-hilarious dynamic between the Grim Reaper (Lee Dong Wook) and the Goblin (Gong Yoo). In a cruel twist of fate, the two became housemates and, eventually, best friends. Hopefully, the on (and off) screen chemistry of the actors leads to another team-up in a drama or a movie.
Right now, Lee Dong Wook still has not found his follow-up to "Goblin." The 35-year-old actors seem to be taking his time and picking which project to join next. However, fans do not have to wait long before they see him on-screen. HelloKPop reported that the "Hotel King" star will appear in the music video for Soyu's comeback to the music industry.
The song will be Soyu's first since her girl group, SISTAR, disbanded in May. The singer, a close friend of Lee Dong Wook, also lent her talents to the OST of "Goblin." Listen below:
© 2023 Korea Portal, All rights reserved. Do not reproduce without permission.