'Daredevil' Season 3 to Adapt 'Born Again'? Vincent D'Onofrio (Kingpin) Returns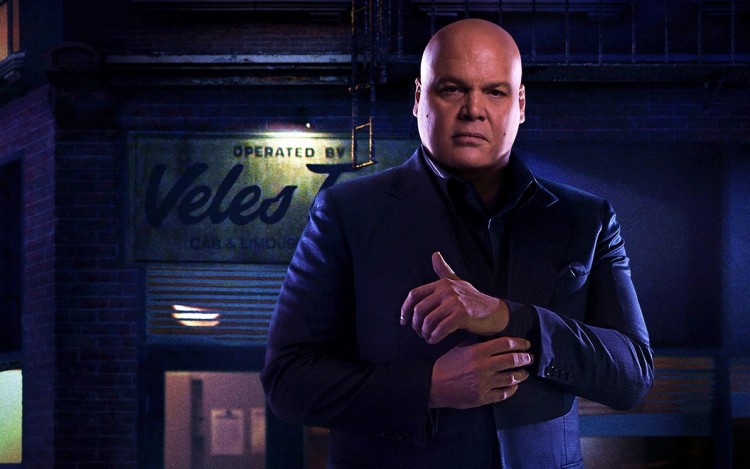 "Marvel's Daredevil" season 3 will see the return of a classic villain with Vincent D'Onofrio set to reprise his role as Wilson Fisk, the Kingpin of Crime. Matt Murdock, a.k.a. Daredevil (Charlie Cox) often tangled with the powerful crime lord in season 1, but Fisk was off the screen for season 2 save for a brief reappearance. With his return, rumors are brewing that we will see "Daredevil" season 3 adapt "Born Again," a famous comic book arc.
Deadline reports that executive producer and Marvel TV boss Jeph Loeb confirmed the return of D'Onofrio in "Daredevil" season 3, not long after the actor hinted at his comeback by putting up a banner pic showing Fisk on his Twitter account. "Vincent is an exceptional actor who returns with the incredible gravitas he brings to Fisk," Loeb said.
Deadline reports Vincent D'Onofrio will reprise his role as Wilson Fisk/Kingpin to cause more trouble for Matt Murdock (Charlie Cox). pic.twitter.com/W2ypoPRyap

— IGN (@IGN) October 25, 2017
Loeb revealed that "Daredevil" season 3 is bringing in a new showrunner. Erik Oleson, a writer and co-executive producer on season 3 of the CW's "Arrow" series, will be taking on the position. Last season's showrunners Douglas Petrie and Marco Ramirez have departed "Daredevil" to work on "Marvel's The Defenders."
There are still not many details known about "Daredevil" season 3, including its premiere air date on Netflix. Information about its storyline is not yet available, but the announced return of Wilson Fisk is generating a number of theories. GQ notes that when Fisk got to meet with Murdock in prison, he vowed to destroy the lawyer's life, knowing that he was secretly Daredevil. That scene appeared to be setting up a potential storyline that comes straight out of a classic "Daredevil" comic book run.
Basically, the cards are in place for "Daredevil" season 3 to adapt "Born Again," a comic book story by Frank Miller and David Mazzucchelli. The famous "Born Again" arc detailed the steady descent of Murdock as he lost everything and began to go insane, all thanks to the Kingpin's machinations.
© 2023 Korea Portal, All rights reserved. Do not reproduce without permission.