North Korea Diplomat Says Atmospheric Nuclear Test Should Be Taken Seriously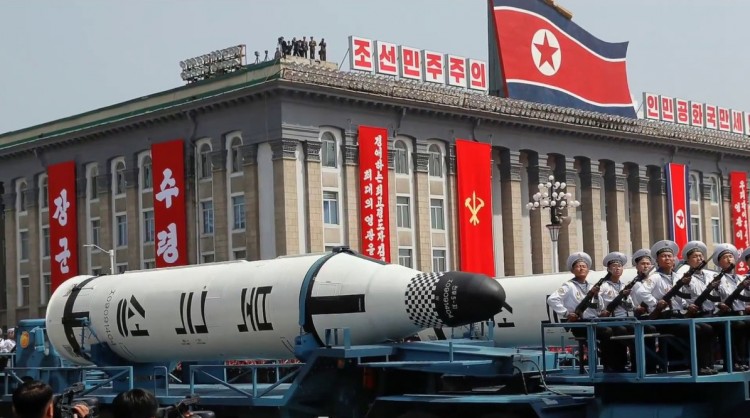 A top North Korean official cautioned the world the country's impending nuclear bomb should be taken 'literally.' CNN said foreign minister for North Korea Ri Yong Pil declared that the threat issued last month should not be dismissed. "The foreign minister is very well aware of the intentions of our supreme leader, so I think you should take his words literally," Ri said in an exclusive interview.
Last month, Ri unveiled North Korea's plans to conduct a "most powerful detonation" from Pyongyang. The hydrogen bomb will reportedly detonate just over the Pacific Ocean. Ri's comment followed after US President Donald Trump warned North Korea of its fate if the country decides to threaten America.
Reuters noted North Korea has been round the clock working on nuclear-tipped missiles that could reach US soil. Just last week, CIA chief Mike Pompeo said the country is only months away to wrap up this dangerous endeavor. Experts are also saying North Korea's intentions to test their nuclear missiles was a show of its capability to do so, as previous tests were done underground.
Next week, Trump is scheduled to visit Asia and is expected to campaign for Pyongyang to give up its missiles and nuclear programs, The Guardian said. So far, Trump has been unsuccessful in stopping the test-firing of ballistic missiles, which were conducted over Japan and into the Pacific, and the underground nuclear bomb tests. Trump has also made pronouncements numerous times that the US will be doing everything in its power, including military options, to stop the testings. White House officials, on the other hand, said Trump is looking for a peaceful resolution in the matter.
Ri also addressed these and implied that there are no diplomatic channels existing between the two countries. He also added that even if the US will pressure them with military options, it will never lead to diplomacy.
© 2019 Korea Portal, All rights reserved. Do not reproduce without permission.