'Pitch Perfect 3': There Will Be A Lot More Improvisation, Revealed Brittany Snow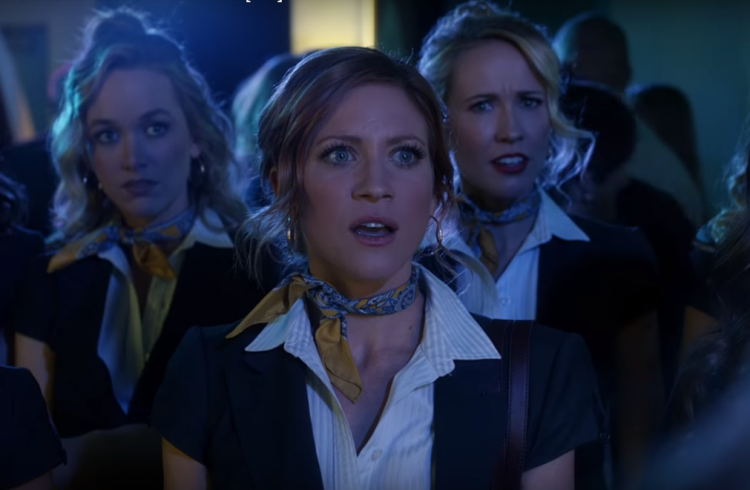 "Pitch Perfect 3" is one of the most anticipated movies of the year. After the success of the previous two movies (and now that the Barden Bellas have grown up), some things are going to change when the acapella group returns to the big screen later this year.
The original members of the Barden Bellas led by Anna Kendrick are back for "Pitch Perfect 3" (with a few new additions). After two successful movies, the cast has forged real and lasting friendships that made them excited to reunite for the next movie.
"It's our favorite thing to do," Brittany Snow, who plays the role of Chloe in "Pitch Perfect 3," told Us Weekly. "We would do these movies forever, not only because we're such a family, but also because we've now gotten into a routine and a system and we understand each other's comedy."
Snow also revealed that one way "Pitch Perfect 3" will be different from its predecessors is the freedom they now have to improvise their lines. The actress revealed Director Trish Sie trusted their judgment when it comes to improving their lines.
"The majority of the movie is basically what we wanted to say and how we would say it," she added. After all, no one knows their characters better than the actresses who played the same parts for the past two "Pitch Perfect" movies.
Moreover, the 31-year0old hinted that "Pitch Perfect 3" might be the last from the series. In another interview with InStyle, Snow revealed that there were a lot of tears when they wrapped up filming of the upcoming movie.
She recounted filming the big song number where each member of the cast was "legitimately crying" because they realized that this might be the last time they will reunite and sing together on the big screen. The "Pitch Perfect 3" girls have forged a very real friendship after working together for five years.
"Pitch Perfect 3" will be released on Dec. 22. The movie will also feature Ruby Rose as a new character called Calamity.
© 2018 Korea Portal, All rights reserved. Do not reproduce without permission.