'Dragon Ball Super' Spoilers: Goku's New Form Will Be 'Ultra Instinct Omen'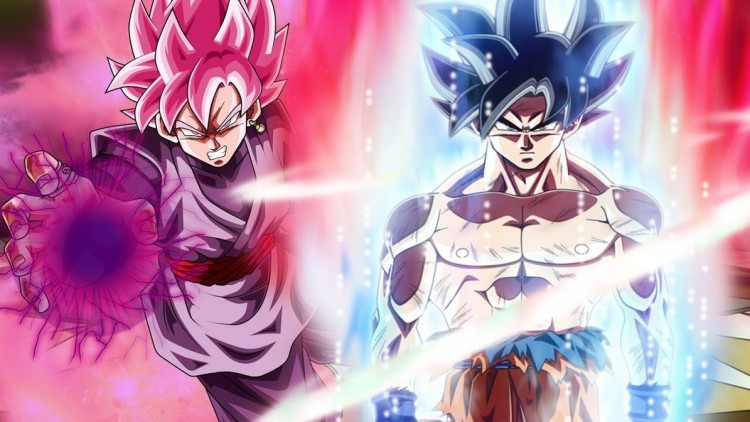 "Dragon Ball Super" fans have been wondering whether Son Goku will come up with a new transformation that makes him powerful enough to defeat Jiren the Gray. So far, Universe 11's Jiren has proved indomitable, unfazed by even the strongest warriors in the Tournament of Power. "Dragon Ball Super" spoilers for the Universe Survival Arc coming up.
Jiren has already managed to eliminate Hit the assassin, and he came close to eliminating Goku, who has now nearly depleted his energy. Goku did manage to match Jiren in strength for a short time using his newly-discovered technique Ultra Instinct (a.ka. Master of Self-Movement). But he was unable to keep it up, and Jiren fended him off.
Still, it makes sense that Ultra Instinct will come back into play in the future. It's the only ability that appears capable of bringing down Jiren that we have seen. Hit's Time Skip ability did slow down Jiren, but he was able to fight it and even defend himself while frozen. Ultra Instinct, if Goku can sustain it, looks like it could take Jiren out.
That is very likely to happen, according to "Dragon Ball Super" spoilers that have surfaced on Twitter. Blasting News reports that a reliable Twitter source called Hermes98 shared a probable spoiler revealing the name of Goku's "new form." Here is the tweet:
For what it's worth, as far as DB Heroes is concerned Ultra Instinct Omen is Goku's "new form" (新形態/shin-keitai) pic.twitter.com/eOtLTCkEPU

— Odd Blankenship (@Herms98) October 22, 2017
As you can see, the information comes from the game "Dragon Ball Heroes" and not the manga or anime. Nevertheless, it can't be a coincidence that "Dragon Ball Super" episodes 109 and 110 introduced a technique called Ultra Instinct and the game uses the phrase Ultra Instinct Omen. (Hermes98 makes it clear that the phrase contains the Japanese word "kizashi" meaning "omen" and not the Japanese word "chou" meaning "trillion.")
This also confirms that the 兆/Omen part of the name should be read as "Kizashi" in Japanese, rather than "Chou". If anyone was interested. — Odd Blankenship (@Herms98) October 22, 2017
If the phrase sounds familiar, that's because we discussed it in a previous article. "Ultra Instinct Omen" came up in this Reddit thread analyzing information seen on some Dragon Ball merchandise. The thread poster noted that a phrase that says either "Ultra Instinct Trillion" or "Ultra Instinct Omen" has been seen on some tie-in products.
© 2023 Korea Portal, All rights reserved. Do not reproduce without permission.