VICTON's Sejun Finally meets his 'Role Models' BTS and Reveals How He Felt
by
Margaux
/ Oct 26, 2017 08:17 AM EDT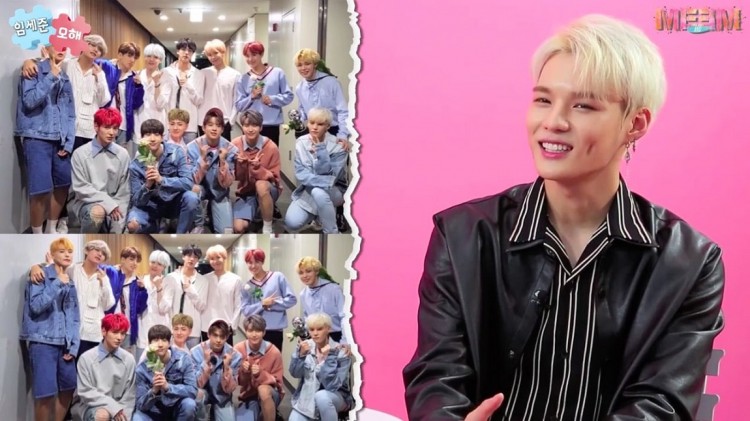 It is no secret that many male idol groups idolize the internationally acclaimed BTS or Bangtan Boys. Members of BTS are known for their extraordinary skills in dancing, and their beautiful voices that make ARMYs' hearts skip a beat. With their fast rise to success and fame, new idol groups hope to follow their footsteps and that includes VICTON's Sejun.
When asked as to "how did he feel when he met BTS", Sejun answered truthfully. "I can't put it into words," replied Sejun. "They're senior artists that I've wanted to be like for so long. When I was going through the hardest time, as a trainee, I was able to get through it while watching BTS."
According to Sejun, meeting his idols was a dream come true. Though it was hard promoting his own group, seeing BTS succeed in their own ventures "melted his troubles away." Sejun claims he particularly idolizes Park Jimin, the lead vocalist and main dancer of BTS.
In one interview, Sejun even called Jimin's song 'Lie' a masterpiece, and also kept many BTS merchandise including Jimin's Hiphop monster plush doll. Sejun and other VICTON members can sometimes be heard and singing BTS songs like their hit song "Blood, Sweat, and Tears" on their V-live channel. He also showed his own rendition of famous BTS dances like "Fire," "Blood, Sweat & Tears," and "DNA" in the said interview.
Though Sejun's love for BTS (especially Jimin) undeniable, his dedication towards the betterment of his own group is as true. VICTON, whose members are Seungwoo, Seungsik, Heo Chan, Lim Sejun, Do Hanse, Choi Byungchan and Jung Subin, finished their promotions for their song "Unbelievable," recently, and are getting ready for a comeback soon. On the other hand, Sejun's idols BTS, are soaring high as their mini album "Love Yourself: Her" has remained on the famous Billboard 200 chart for yet another week!
© 2022 Korea Portal, All rights reserved. Do not reproduce without permission.