'Goblin' Star Kim Go Eun Has Been A Huge Fan Of Gong Yoo For Years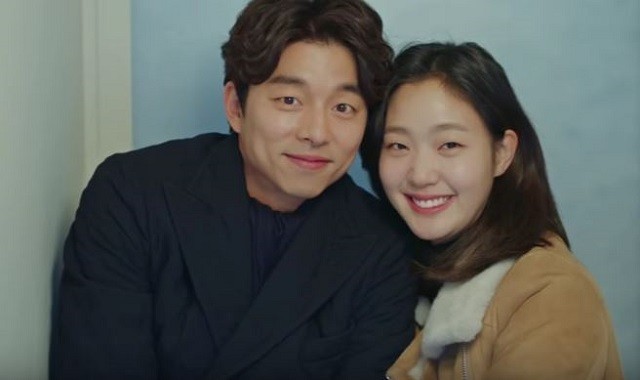 Kim Go Eun has been a long-time fan of her "Goblin: The Lonely and Great God" co-star Gong Yoo. The actress, in the cover story for a magazine, has revealed that she admired the multi-awarded 38-year-old drama and movie star even before they worked together on a global hit fantasy/romance series.
Gong Yoo has been in the business for quite some time now; he started with supporting roles before he finally got his big break in the 2007 drama "Coffee Prince." He then starred in widely-praised movies such as "The Suspect," "A Man and A Woman," "The Age of Shadows" and "Train To Busan."
The actor has a very successful career on television and the big screen. That is why even Kim Go Eun is a fan of Gong Yoo.
In an interview with Mari Claire Hong Kong, Kim Go Eun talked about her hit drama "Goblin" and co-star Gong Yoo. The 26-year-old will be on the cover of the November issue of the magazine.
"To be honest, I was a fan of Gong Yoo," Kim Go Eun revealed on the magazine (AllKPop). "I liked him since 'Coffee Prince.' I was extremely happy that I got to work with him on a production."
"The First Shop of Coffee Prince" is, of course, a romantic-drama that also starred Yoon Eun Hye as Go Eun Chan, a young woman who disguises as a man in order to get a job in a coffee shop. Gong Yoo's character, Choi Han Kyul, falls in love with her not knowing that she is a woman.
Gong Yoo's first hit drama aired on MBC was a massive success. It aired in several other countries across Asia including in Japan, Philippines, Thailand, Malaysia, India, the Middle East and India. It also aired in Chile last year.
Coincidentally, "Coffee Prince" celebrated its tenth year anniversary earlier this year. There were talks about the possibility of a Season 2 that will reunite Gong Yoo with Yoon Eun Hye, although nothing has been set in stone as of yet.
As for Kim Go Eun, the young actress still has not found her next successful drama but she is set to star in the movie "Byeonsan." It will be released in 2018.
A post shared by @ggonekim on Jan 21, 2017 at 9:53pm PST
© 2023 Korea Portal, All rights reserved. Do not reproduce without permission.