Kim Soo Hyun Starts With His Military Services, Bids Goodbye To Fans On Social Media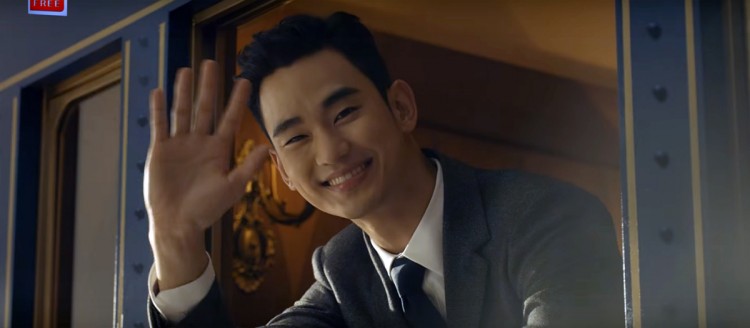 Actor Kim Soo Hyun started with a new role in his life. The 29-year-old actor has begun with his mandatory military services from yesterday.
As per his agency, Kim wanted to enter the training camp in Gyeonggi Province quietly. Therefore, no events or press conference were planned before it.
The "My Love from the Star" actor arrived at the site in a black van. At the center around 40 international fans were waiting for the actor, but Kim headed inside without addressing them. But Kim left a message for all his fans on Instagram.
He wrote, "Hello, this is Kim Soo Hyun. I wanted to briefly greet everyone before I enlist. I want to express my gratitude to those who have always supported me. I will return in good health. I hope everyone stays healthy."
On behalf of Kim Soo Hyun, his agency shared a couple of photographs from his first day of enlistment on social media. In one of the pictures, the actor is seen standing in the front row looking ahead with his face firm.
The picture also has a caption that reads, "We thank the fans who love Kim Soo Hyun. Please support him, so that he can serve his time in the military in good health. Thank you."
Earlier in 2012, Kim Soo Hyun was declared unfit for his active military duty because of his heart condition. At that time, the actor was just 20 years old.
After being disqualified for the active post, Kim started working towards improvement of his bad health in order to be posted to active duty. It was back in 2015 that the actor underwent health checkup once again and was found fit for the active duty.
The news of Kim Soo Hyun enlisting was first broke by his agency Keyeast Entertainment on 28th September 2017. After five weeks of training, Kim will be assigned to a unit where he will serve for 21 months and will be discharged from his duties on July 22, 2019.
© 2018 Korea Portal, All rights reserved. Do not reproduce without permission.