Seungri Opens About The Girl Who Denied Their Relationship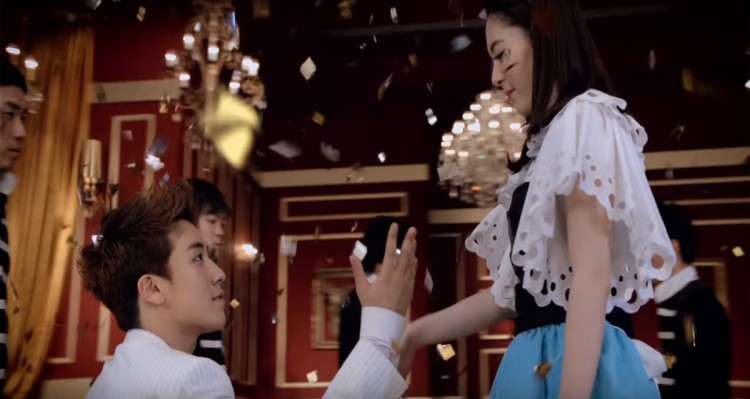 The story goes back when BIGBANG was once called as the guest for an episode of "Radio Star." During the show, BIGBANG decided to talk about the dating life of Seungri and spill the beans about it.
Although at first Seungri tried to change the topic, everything failed. On the show, he admitted that he often strikes out whenever he tries to flirt with girls. He said, " I've made moves on girls and have got rejected because they already had boyfriends."
Even this confession wasn't able to stop Taeyang of BIGBANG to share an embarrassing relationship story of Seungri. He said that once Seungri mistakenly believed that he was dating a girl. He continued to believe that until G-Dragon had a word with her personally.
Explaining the story G-Dragon said, "So there was a girl, who was a friend of a friend, so I suggested to meet up together. During the conversation when I asked her about her current relationship, she was surprised what I was talking about. " He continued, "We later discovered that Seungri was totally mistaken about their relationship."
Proving his innocence, Seungri also shared his part of the story. He said that accepted that he liked the girl. They wrote letters to each other, even had a talk with her mother on the phone, so all this made him think that they were dating. But the girl was already dating someone else while she was taking to Seungri.
Seungri even slipped out a Japanese word while talking about the girl, which hints the mistaken girlfriend was Japanese. G-Dragon even teased him asking, "Is she was from Osaka or something?"
Talking about the feeling, Seungri said that he was hurt and traumatized when the girl denied their relationship and that's why he did not dare to date anyone else from then. A few months ago, there was news that Seungri is dating a 21-year old Chinese fan. Many photos of the two went on social media, but so far no official announcement has been made.
© 2023 Korea Portal, All rights reserved. Do not reproduce without permission.