North Korean Leader Kim Jong Un Seeks 'Amicable Relations With South Korea,' Says Chinese Fifth-Ranked Official Liu Yunshan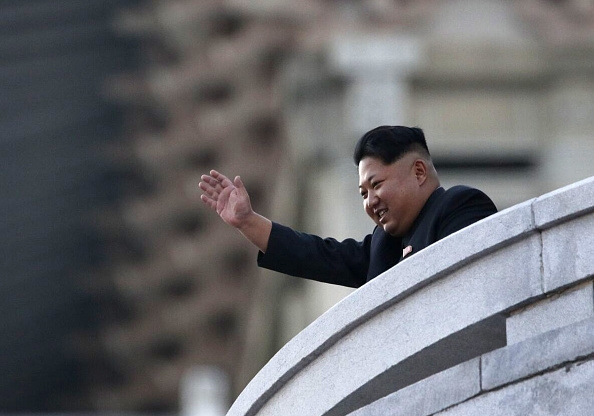 Chinese Communists Party's fifth ranked official Liu Yunshan relayed to a group of South Korean lawmakers visiting Beijing that North Korean leader Kim Jong Un wanted to "ease tensions and seek amicable relations with South Korea," reported The Chosun Ilbo on Thursday.
Liu was able to talk to Kim during his visit to Pyongyang in October as he joined North Korea in their celebration of the 70th Anniversary of the Workers Party. The Chinese official believed that North and South Korea would be able to improve their relations, but it would "take some time," adding that China supported Korean Peninsula establishing peace as it would also be beneficial for their country.
The Wall Street Journal reported on Oct. 10 that one of Liu's agenda in his visit to Pyongyang was to pass a letter to Kim from Chinese President Xi Jinping calling for stronger ties between both nations.
Liu stood beside Kim during the military parade in Pyongyang, featuring an array of troops and weaponry, and even held hands as they waved to the crowd joining the celebration of the Workers Party.
Kim also reportedly gave a speech in which he noted that North Korea was "ready for any kind of war against the United Sates."
Liu's presence with Kim signified that both nations were still putting effort into strengthening their relations despite experiencing tensions in recent years.
The news followed recent events where North Korea warned South Korea that relations could get back to its hostile state following the latter's shots fired toward a North Korean vessel that sailed through a disputed maritime border, noted UPI on Oct. 26.
A spokesman for said Sunday on KCNA, "South Korea's warmongering military launched a provocation at [North Korean] patrol boats conducting regular maritime missions," noted Pyongyang's Committee for the Peaceful Reunification of the Fatherland spokesman, "while fulminating about [North Korean advancement] toward the Northern Limit Line."
North also reportedly condemned the South's military for bringing a U.S. nuclear powered aircraft carrier known as the USS Ronald Reagan to the coast of Korea.
"The warmongering South Korean military has not given up the habit of fabricating events, and if it continues to engage in reckless military confrontation," said the North, "an unpredictable conflict could take place and return North-South relations to the state of tensions prior to the August agreement."
© 2021 Korea Portal, All rights reserved. Do not reproduce without permission.