Park Bom Set to Appear on YG Entertainment's Upcoming Variety Show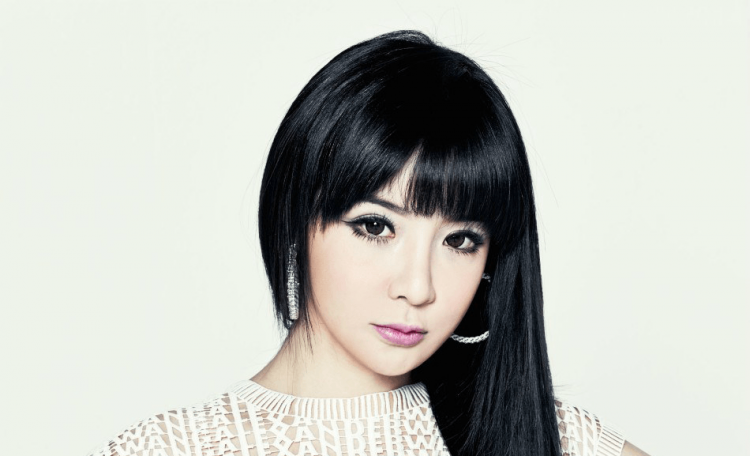 On July 29, YG Entertainment (YGE) posted their second video teaser for their upcoming original variety show, which goes with several names like "YG Strategy Reference Room", "YG Electronics" and "YG Strategy Center". Towards the end of the trailer, DJ Tukutz suddenly reveals that Park Bom will be appearing, causing viewers to anticipate the sitcom.
The newest teaser shows Epik High inside their recording studio, complaining about how they were not mentioned in the first trailer. The veteran hip-hop group disses YGE with comment after comment. They also mentioned something about 2ne1, particularly Park Bom, and BIGBANG's T.O.P., which caught the attention of K-Pop fans once again.
According to All K-Pop, DJ Tukutz can be heard commenting, "I miss 2ne1", and Yang Hyun Suk adds, "We'll meet up some time". The video suddenly cuts to another scene inside the studio, "Park Bom is coming on?", DJ Tukutz says with his eyes wide open. The latest trailer also featured Yang Hyun Suk's no-makeup face, actor Oh Sang Jin, BIGBANG's Seungri, Sechskies' Lee Jae Jin, and more. They all gave more spoilers about the plans they have for the variety show.
Furthermore, "YG Strategy Center" is the first program to be produced by the agency since they signed PD Park Jun Su, who has created famous shows like Mnet's "The God of Music". The first teaser of "YG Strategy Center" featured the agency's artists like Blackpink, One, BIGBANG's Seungri, CL, WINNER, iKON. They were all seen talking about and dissing the company in an entertaining and humorous way. For example, iKON said that their manager was not a weird person before coming to YGE, but it seemed like he and everyone else becomes weirder the longer they stay at YG.
YGE announces the new broadcast date of the variety show. From the initial plan to air it in November, the sitcom will be released sometime in December, and the broadcasting station is yet to be decided. Soompi adds that YGE is currently holding several preproduction meetings and are planning to start filming in September. Meanwhile, check out the second teaser below.
© 2023 Korea Portal, All rights reserved. Do not reproduce without permission.