Heechul Reveals Two Super Junior Members Dated The Same Girl at The Same Time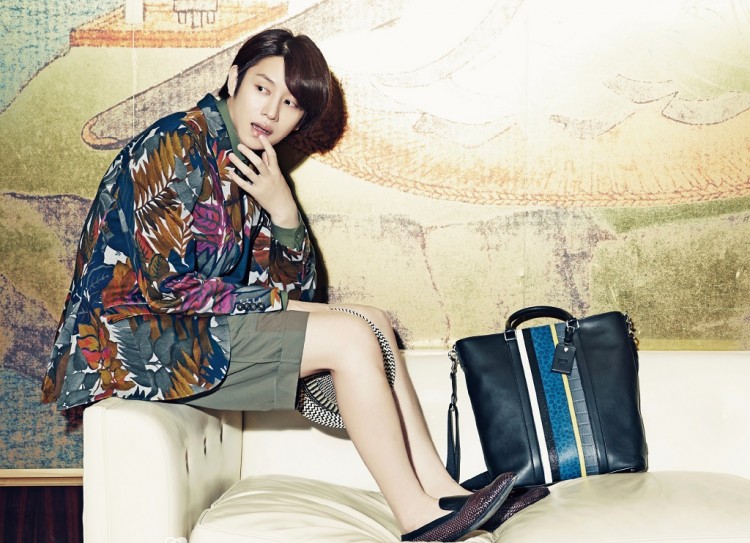 E.L.F. or the official fan club of K-Pop boy group Super Junior were absolutely shocked when Heechul revealed that two of their members dated the same girl at the same time. On the October 13 episode of "Life Bar", MC Shin Dong Yup asked guest and another Super Junior member Siwon if their group open up to one another about their love life.
Siwon replied that he will open up if the person he is dating works in the same field. To this, Heechul commented, "Since it can be overlapping." Hearing their reply, Shin Dong Yup somehow got a hint that the two have overlapped and dated the same girl before. All K-Pop said that Heechul confessed that it was not intentional and they are unaware of the overlapped that happened during their early debut days. He adds that the female celebrity they were dating knew that the two belong to the same idol group, but still took advantage of them and continued dating them both.
Because of this interesting information, the MCs tried to know more about the female celebrity. Heechul said that it has been awhile since she last promoted, while Siwon adds that he has not heard of her since.
In the same episode, the boys revealed some stories and personal experiences the Super Junior members shared together in their dorms. KpopStarz quoted Siwon's statement that they used to play a very odd game they called "The Shower Game". He continued that the aim of the game was to see which member could shower the fastest. They would record the time of each member and the winner was Shindong, who only took a shower for 13 seconds. Heechul, together with the staff, burst into laughter with the story.
Another game they played was called "I Feel Fresh", where they would pour a bucket of water on the member who fell asleep anywhere, specifically not on their bed. They cannot be upset or mad and they need to simply say "I Feel Fresh", and clean up the mess. Meanwhile, you can watch the "Life Bar" teaser below.
© 2018 Korea Portal, All rights reserved. Do not reproduce without permission.