BTS Jimin Smoking? Fans React After Seeing the Singer with SHINee's Taemin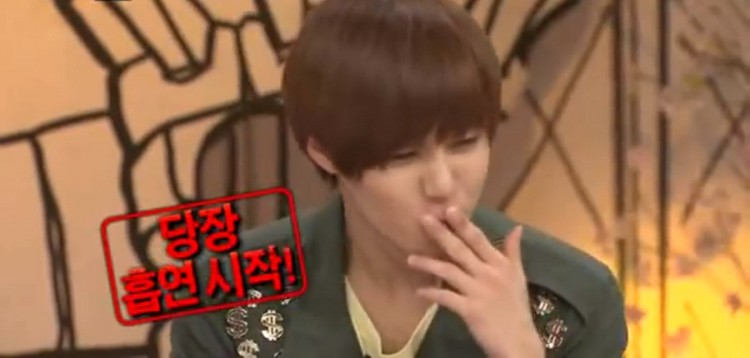 BTS Jimin and SHINee Taemin's photos are going viral. But it looks like not all fans are happy seeing the two Mins bonding. The senior Min was spotted smoking vape around Jimin thus, fans worry that he might be a bad influence for the younger Min.
On Tuesday, photos of BTS Jimin and SHINee Taemin surfaced the internet. In the photos, it seems that the two K-pop idols were taking a break from playing pool as Taemin can be seen sitting while holding a cue stick. Seeing the photos, some thought that it is cute to see the two singers from different groups and agencies bonding.
Others also assumed that BTS and SHINee are up for a collaboration. But the photo does not seem to work well with some as eagle-eyed fans spotted something that sparked some controversies. Fans noticed that Taemin was smoking an electronic cigarette around Jimin.
Because of that, fans criticized the SHINee member. Some condemned such act because they were worried about the younger Min. A fan even commented that she hopes that BTS Jimin would not be influenced by his senior.
SHINee's Taemin is known to be quite a smoker. Thus, many are troubled that it might not only affect his health but the others around him as well. That being said, some fans got angry seeing him smoking while he is with BTS Jimin, as per Koreaboo.
Some advised BTS Jimin to stop befriending the SHINee member as they see him as a bad influence for the younger Min. On the other hand, others who worry about Jimin's health pointed out that he should not be smoking around him. Even so, other fans defended Taemin and said that Jimin is already an adult and has his own mind so he can do whatever he wishes - even if he wants to smoke.
© 2018 Korea Portal, All rights reserved. Do not reproduce without permission.