U.S. Is The Second Most Generous Country Next To Myanmar In The Charities Aid Foundation's 'World Giving Index'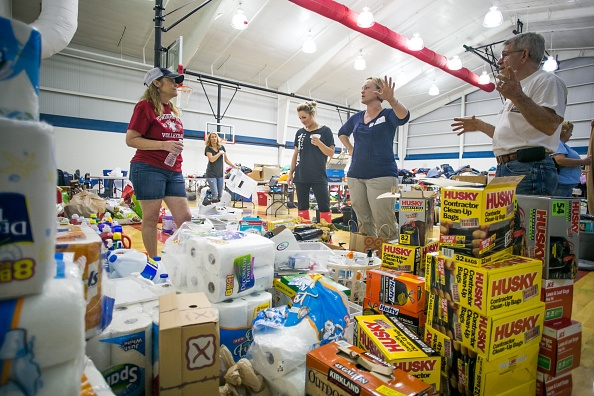 The United States is the second most generous country in the world, according to a new report from United Kingdom-based Charities Aid Foundation (CAF).
The "World Giving Index" produced CAF resulted from a survey participated by 145 countries. Around the world, Myanmar topped the list with an overall score of 66 percent, Market Watch reported Tuesday. This means 66 percent of those surveyed in Myanmar has donated to charity or lent a helping hand to a stranger. More people in Myanmar donated money in 2014 compared to the previous year.
"The majority of Myanmarese people are highly devout Theravada Buddhists, regularly giving money and time to ordained monks and nuns, and for the upkeep of temples," CAF explained about Myanmar's charitable nature.
In second place is the United States with an overall score of 61 percent. The U.S is down by one spot, after sharing top one with Myanmar last year.
CNBC wrote Wednesday the CAF report showed that 63 percent of Americans donated to charity in the previous year, a noticeable decrease from its 68 percent score in 2013. Furthermore, it was found that 65 percent of Americans had helped a stranger and 44 percent had volunteered for a cause.
For the first time since CAF started the survey in 2008, American men were more likely to contribute than women, the Financial Times noted Tuesday.
In addition, America is the highest ranking country among member states of the Group of 20 or G-20, which consists of the world's largest economies.
Only five G20 countries were included in the top 20 of the World Giving Index.
"It's great to see that America ranks as the most generous country in the developed world," said CAF America CEO Ted Hart.
Following the U.S. are New Zealand in third place, Canada in fourth and Australia in fifth.
The U.K. climbed the ranks from seventh place last year to sixth place this year. The U.K. is the most charitable country in Europe.
In determining the score for donations, the measurement is based on the number of people giving money and not the actual value granted. As to the score for volunteerism, it is also based on the number of people who said they have volunteered in any way.
Burundi was marked as the least charitable nation out of 145 countries listed. Burundi was followed by China, Yemen and Lithuania.
The World Giving Index aims to promote effective giving and charity worldwide.
© 2023 Korea Portal, All rights reserved. Do not reproduce without permission.