NU'EST W's "Where You At" Goes to No. 1 on the Realtime Charts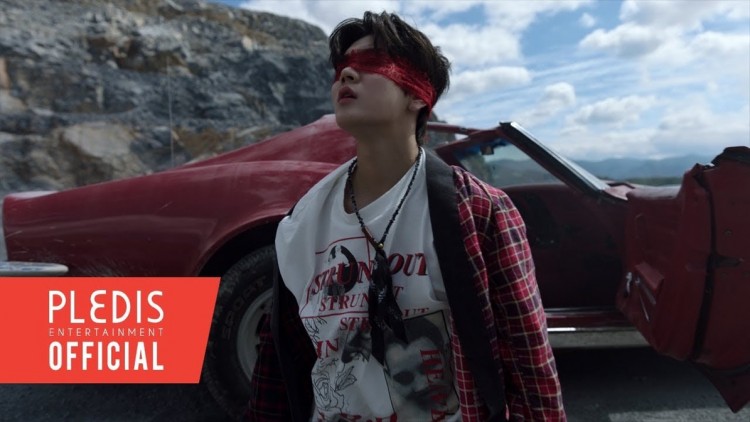 NU'EST W has come out with its debut album "W,HERE" with the title track "Where You At" that has gone to the top of Korea's realtime music charts. The album and single with accompanying music video were released on October 10.
Soompi notes that soon after the single dropped, it climbed to number one on five of the major realtime charts by October 11 at 1:30 a.m. KST. "Where You At" rose to the top of Melon chart, putting it at number one on the biggest music site in Korea. It also made it to the top of the realtime charts of Bugs, Genie, Naver and Soribada, while getting to No. 2 on the Mnet realtime chart. Other tracks from "W,HERE" are also ranking in the top ten of several realtime charts.
In addition, NU'EST W's "Where You At" MV is doing very well on YouTube. The spiritually-themed music video has currently pulled in over 1.5 million on the popular streaming site. You can watch the "Where You At" music video below:
The video shows the four members looking pensive, and perhaps in a state of soul-searching. There are elements hinting at the theme of a spiritual journey, such as a church, a room filled with candles, a butterfly, a mountaintop and bright lights in the sky. There's even a kind of baptism when Baekho falls underwater.
Baekho talked about that scene during the group's October 10 comeback special, notes Soompi. During the shoot, he found it difficult to perform underwater at a depth of five meters. To do it properly, he had to tie weights to his body.
Another detail that came out in the showcase involved them seeking musical advice from Minhyun. After appearing in "Produce 101 Season 2" and getting into the boy band Wanna One, Minhyun has been contracted to promote with that group until December 2018. But his absence doesn't mean that the other guys in NU'EST don't discuss the group's musical direction with him. AllKpop notes that they asked Minhyun to listen to "Where You At" and give them feedback. He told them that it was a good song.
© 2018 Korea Portal, All rights reserved. Do not reproduce without permission.