'Star Wars: The Last Jedi' Trailer Secrets Revealed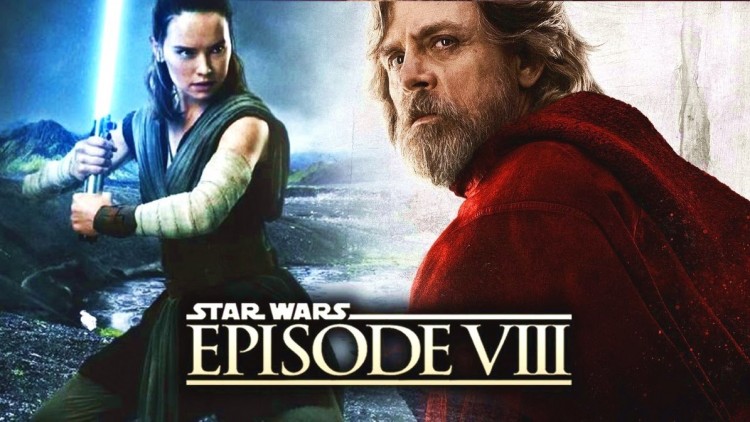 The "Star Wars: The Last Jedi" trailer provides many revealing details about the upcoming film, including a glimpse of Supreme Leader Snoke in the flesh. The bulk of it is devoted to the new trilogy's main trio of Force users: Rey, Kylo Ren, and Luke Skywalker. But there are a few shots hinting at Finn's upcoming storyline.
This piece will offer a detailed look at the "Last Jedi" secrets revealed in the trailer. If you haven't seen it, watch now:
The biggest revelation is an appearance by the actual Snoke, who appears to be human. He is seen torturing Rey in a room with red walls, presumably Snoke's compartment aboard the First Order flagship. Another scene that appears to also take place in that room shows Kylo Ren picking up a lightsaber. The two scenes may be connected.
That lightsaber scene actually occurs early in the trailer underneath voiceover of Snoke saying, "When I found you, I saw raw, untamed power." It appears that he's talking to Kylo, but that could be misdirection. Bleeding Cool suggests that Snoke is actually addressing Rey. If so, that may imply that their paths have crossed in the past.
"The Last Jedi" will feature flashbacks, which may include scenes from Rey's mysterious past. The trailer shows a flashback to the destruction of Luke's Jedi temple, caused by Kylo Ren.
The memory of that night haunts Luke even as he finds another student of the Force. In "The Force Awakens," Rey handed the lightsaber toward Luke, and the film ended there. The trailer shows what happens next. Luke receives the lightsaber but seems uncertain what to do with Rey.
.@OhMyDisney Reacts to #TheLastJedi Trailer: https://t.co/Pyt2Vb9QbA pic.twitter.com/8isaq4VJXb

— Disney (@Disney) October 10, 2017
The previous trailer showed Luke saying that the Jedi should end. Now, he is seen looking shocked at Rey's power, which reminds him of his failure with Ben Solo.
Does he give Jedi training to Rey? Or does he test her and then refuse to train her? The trailer suggests the latter. It also shows Rey approaching a tree where she finds a number of books. The shot feels significant. Does she learn something she shouldn't?
Den of Geek says the tree is a reference to an old Marvel comic book "Shattered Empire" where Luke ends up with a fragment of a Force-sensitive tree. That's a cool bit of backstory, but it might not be highly plot-significant.
There are a few more clues in the trailer. The spoiler is the sight of Finn wearing a First Order uniform. It suggests that he will infiltrate the group in a story leading up to his duel with Captain Phasma.
One more cool Easter egg: The AT-ATs was shown are actually AT-M6 (All Terrain MegaCaliber Six) vehicles, says StarWars.com. They are also known as "gorilla walkers" due to the simian forearms.
© 2018 Korea Portal, All rights reserved. Do not reproduce without permission.